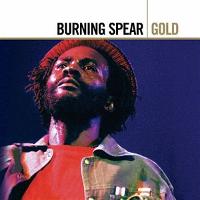 Burning Spear
Gold (Universal, 2005)
This is the definitive compilation of hits and anthems by one of reggae's towering giants, Burning Spear. He carries aloft the message and style of roots reggae, and belongs right up there with other legends like Bob Marley and Jimmy Cliff.
Each CD has 14 tracks, and together they pack over an hour of classic reggae. Our picks on CD One include the haunting and uplifting pieces Slavery Days, Man in the Hills, and Lion. CD Two has other anthems like Old Marcus Garvey, Social Living and Road Foggy.
At a time when crass commercialization seems to rule the airwaves, Burning Spear's calls for justice and human rights shine through like a beacon of light.
Buy Gold
Author:
Madanmohan Rao
Madanmohan Rao is an author and media consultant from Bangalore, and global correspondent for world music and jazz for World Music Central and Jazzuality. He has written over 15 books on media, management and culture, and is research director for YourStory Media. Madan was formerly World Music Editor at Rave magazine and RJ at WorldSpace, and can be followed on Twitter at @MadanRao.