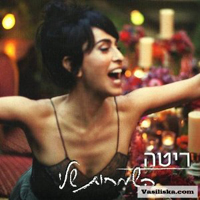 I'm pretty much always in the mood for great music, but there are times when only a woman's voice will do. And if I find myself so inclined, I might listen to any number of CDs in a row that feature female voices. Such was the case with the batch I'm reviewing here, a diverse group of talented gals who each bring it in their own way, even if that means mixing it up a little.
Mixing it up musically and culturally is precisely the intent of the Israeli singer who simply goes by the name of Rita. She'd been all set to record an album of pop songs in Hebrew (her usual thing) when she had a sudden change of mind, heart and gears and instead recorded a selection of Persian songs in Farsi. The resulting My Joys (Hed Arzi, 2012) is a good fit for Rita, who was born in Tehran and immigrated to Israel as a child.
Wielding a classically trained voice, Rita sings with the passion of a traditionalist but gives the songs a modern bite that bespeaks the current tensions between Iran and Israel and how far music can go toward easing some of those tensions. My Joys kicks right in with the tart strings and stomping percussion of "Shane" and soon Rita's voice is center stage, belting or crooning to the accompaniment of non-Persian musicians bringing shades of rock, Balkan, klezmer, blues and yes, Persian tradition as Rita takes on material like the fairly risqué wedding song "Shah Doomad" and makes it her own. Seek out My Joys and you'll find it delivers amply on its title.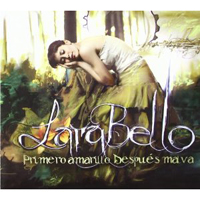 Also stretching the boundaries of tradition, Spain's Lara Bello gives us Primero Amarillo Despues Malva (Jazz Granada, 2012), a lovely set of jazzy songs that combine mellowed flamenco textures with Arabic flavoring. Bello is from Granada, the last Moorish stronghold in Spain, and she counts singers like Lila Downs, Fairuz and Mercedes Sosa as influences. She also learned flamenco dance from a Native American Texan who lived among Spain's gypsies. How can you go wrong with a background like that? You really can't, and Bello's breathy, fragile vocals sing of lives and cultures in transition, themes that she backs up by incorporating sounds, rhythms and ideas from Peru, Colombia, Brazil and Armenia into the proceedings. A very accomplished and satisfying work.
Los Angeles-based Carla Hassett goes Brazilian on Circulo (Paulista Records, 2012), injecting a degree of funky chill into rhythms rooted in samba and bossa nova. Her playful, sensual singing (in both English and Portuguese) always fits the mood, be it celebratory or melancholy. Apart from a subtly soul-soaked cover of Bill Withers' "Another Day to Run," the tunes here are originals. Fresh, lively, contemplative and full of fun, Circulo is a real discovery.
Of course I've gotta have my African music, and in keeping with my current female-centric theme, I must say a few words about Macire Sylla 's Talitha (a 2010 release on the Swiss label Djembe Fare that didn't reach me until just recently). Born in Conakry, Guinea, Sylla was part of the renowned band Fatala before going solo.
Talitha is pretty much straight-up Afropop, but it's great Afropop, full of catchy hooks, danceable grooves, call-and-response vocals, shrewd combining of modern and traditional and crisp production that doesn't gloss over the African heart of the music. Sylla is in strong and assured form vocally, and track after track she steers the mainly acoustic songs on Talitha toward pure pleasure.
Staying in Africa and heading north to Tunisia, we find Kelmti Horra (World Village, 2012), the latest by Emel Mathlouthi. She's well aware of the hardships the people of her country have gone through and she's not about to rely on quaint traditional music to bring those sufferings to light. Kelmti Horra often grooves with dark electronic textures and unconventional ambiances, and the ominous sharpness with which Mathlouthi sings is perfectly suited when it comes to lyrics like "Piercing calm, impoverished calm, lurking calm, calm that points to a death about to appear amid the turmoil."
It's slightly harrowing stuff but there's hope at the heart of it, just as the events of the recent Arabic Spring brought about cautious hopes of better things. This is an album made for serious listening, and the rewards for doing so are many.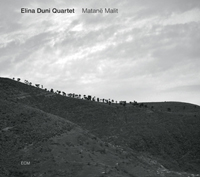 If I have any Albanian music in my large and disorganized collection, it's well hidden. So I was keen on receiving Matane Malit (ECM Records, 2012) by the Elina Duni Quartet. Growing up in the Albanian capital of Tirana, Duni had little contact with the folkloric music that the government deemed overly socialist. Now that things have relaxed a bit, she's re-connecting with those old songs. And the sparse jazz style with which she sings them is stunning.
Backed by a trio of pianist, double bassist and drummer (all of whom get to stretch out), Duni caresses each song like a priceless artifact and will bring chills to every square inch of your being. Matane Malit is a marvel, and I'll bet you've never heard anything quite like it. Fans of both global music and jazz should definitely investigate.
Author:
Tom Orr
Tom Orr is a California-based writer whose talent and mental stability are of an equally questionable nature. His hobbies include ignoring trends, striking dramatic poses in front of his ever-tolerant wife and watching helplessly as his kids surpass him in all desirable traits.