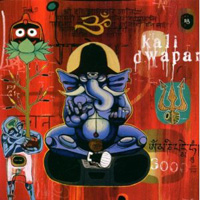 Tabla Beat Science
Tala Matrix (Axiom, 2000)
Wow, what a magnificent celebration of percussion! With a heavy-duty lineup of Zakir Hussain, Trilok Gurtu, Karsh Kale, Ustad Sultan Khan, Talvin Singh, and Bill Laswell, this 'beatfest' absolutely sizzles.
Our favorite picks include the tracks Big Brother and Palmistry, and the others are great too. Sampling, dub basslines, chants, tabla rolls, cymbal clashes – this CD blends them all.
With 10 tracks packing a whopping 70 minutes of high energy, this is a magnificently creative album. Percussive sonic entertainment at its best, this is a must-buy for fusion fans.
Buy Tala Matrix
Author:
Madanmohan Rao
Madanmohan Rao is an author and media consultant from Bangalore, and global correspondent for world music and jazz for World Music Central and Jazzuality. He has written over 15 books on media, management and culture, and is research director for YourStory Media. Madan was formerly World Music Editor at Rave magazine and RJ at WorldSpace, and can be followed on Twitter at @MadanRao.