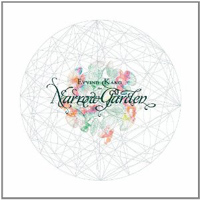 Eyvind Kang
The Narrow Garden (Ipecac Recordings, 2012)
The name being entirely new to me, I didn't even know if Eyvind Kang is a he or a she until I did a little web research. Okay, he's a he, and by all accounts he's well regarded as a multi-instrumentalist (the violin seems to be his mainstay), composer and guest player on albums by artists ranging from Mark Ribot to Bill Frisell to Beck to Lou Reed.
Seems he's not one to be tied down to a particular genre of music and thus I prepared myself for anything when I slipped The Narrow Garden into my CD player. The music, played by a 30-piece orchestra in Barcelona with Kang presiding, is hard to classify but a lot of it is quite beautiful despite the often-odd ambient/experimental doodling that keeps creeping in (ultimately dominating for too much of the disc).
Opener "Forest Sama'i" suggests Egyptian orchestral music with its haunting strings and gentle urgency, a feeling shared by "Mineralia," which adds some brassy textures and ethereal vocals. Voices, heavenly ones at that, are also key to "Pure Nothing," a musical recitation of a poem that makes its subject matter seem like anything but nothing, again with an Arabic feel at the center.
"Nobis Natalis" is a brief but hypnotic lead-in to "Invisus Natalis," a magnificently moody pastiche of strings, reeds, winds, percussion, voice and menacing build-up, once more suggestive of the Middle East.
If you're like me and prefer actual music to sounds that just sort of hang there and don't do much, you'll want to skip "Usnea" and the title track, neither of which seem to serve much purpose other than to prove how unconventional Kang can be. The point is certainly underscored and Kang is obviously a man of considerable talent and vision, but the end result is an album that could have been entirely fantastic but ends up a mixture of fantastic and frustrating.
Buy The Narrow Garden in North America
Buy The Narrow Garden in Europe
Author:
Tom Orr
Tom Orr is a California-based writer whose talent and mental stability are of an equally questionable nature. His hobbies include ignoring trends, striking dramatic poses in front of his ever-tolerant wife and watching helplessly as his kids surpass him in all desirable traits.