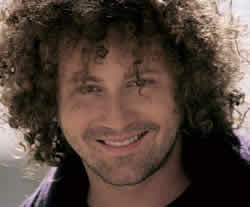 Cuban singer-songwriter Raúl Paz has announced a new album titled Diez. It will come out under the Naive label and Cuban record company EGREM. It is the latest album by Raúl Paz, from Pinar del Rio and its title honors the same number albums produced by the artist to our days.
Paz defined his album as a half-crazy recording, a pure mixture of things. "We will be recording by the end of September and it will come to light during early 2013," he explained to Guerrillero magazine.
"It is quite up, with a lot of fusion, we will see how it ends. The creation phase is the part I like the most, when the album is born, it starts to become something, there is when you lose it or when you do it right," he explained.
The album will feature twelve tracks. "I am quite superstitious, I like my albums having that number of songs, the first one was like that and it gave me luck. It is a standard; if it is more, it gets hard to listen to, if less, it is too short," he added.
Piratas, a compilation of all of his recordings, images, music videos, and interviews will come to light by the end of the year, before Diez. "It will be a new product in the market, and it will be accompanied by a national tour," he stated.
Talking about future plans, he mentioned another project by Havanization with younger artists, from a different generation to begin a tour around Europe at the start of 2013.
Paz also informed that he is working on an album with the first line-up of Havanization, which includes Kelvis Ochoa, David Torrens and Descémer Bueno.
Translation: Karen López (Cubarte).
Author:
World Music Central News Department
World music news from the editors at World Music Central