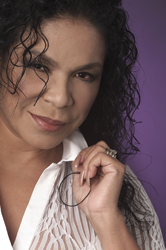 WOMEX, the most important industry gathering of world music professionals, has announced the first Showcase Festival acts scheduled to perform at WOMEX 2012. This year the conference will be taking place in Thessaloniki, Greece, from Wednesday, October 17 to Sunday, October 21, 2012.
The five members of the WOMEX Jury spent hundreds of hours listening to the record-breaking 850 Showcase proposals. Jury member Allie Silver (USA/Argentina) summarized the experience: 'I felt like I was at the world music Olympics debating Albanian polyphonic choirs at 4am trying to make the selection fit together while factoring in balance, musicianship and even risk.'
List of the first confirmed acts:
– Axel Krygier (Argentina/France)
– Canalón de Timbiquí (Colombia)
– Canzoniere Grecanico Salentino (Italy)
– DakhaBrakha (Ukraine)
– Eva Ayllón (Peru)
– Félix Lajkó (Serbia)
– Geomungo Factory (South Korea)
– Janusz Prusinowski Trio (Poland)
– Jaron Freeman-Fox & The Opposite of Everything (Canada)
– Jungle by Night (The Netherlands)
– Le Sahel (Senegal)
– Michalis Tzouganakis (Greece)
– Mohsen Sharifian/The Lian Band (Iran)
– Mokoomba (Zimbabwe)
– Nancy Vieira (Cape Verde/Portugal)
– Raza Khan (India)
– Ricardo Herz Trio (Brazil)
More Showcases will be announced in the next days.
more about WOMEX at womex.com
Author:
World Music Central News Department
World music news from the editors at World Music Central