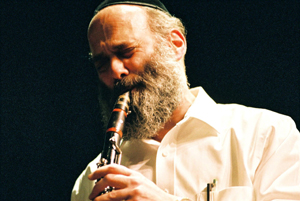 Andy Statman, legendary clarinet and mandolin virtuoso and composer, is one of the 2012 recipients of the National Endowment for the Arts (NEA) National Heritage Fellowships.
Born in 1950 into a long line of cantors, composers, and both classical and vaudeville musicians, Statman grew up in Queens, New York. His early musical influences included klezmer records played at family gatherings, Tin Pan Alley and Broadway show tunes, his rabbi in Hebrew school singing Hasidic songs, rock and roll, big band jazz, and classical music. When Statman's older brother started bringing home bluegrass records, Statman took up the guitar and banjo, eventually switching to mandolin under the tutelage of David Grisman.
He was soon performing with local bands at multiple venues and on Sunday afternoons in Washington Square Park. At age 17 — after hearing Albert Ayler — Statman began to study saxophone, which he played in free jazz, funk, rock, and Chicago blues bands while expanding his mandolin playing in similar directions. In 1970 he joined the experimental bluegrass group, Country Cooking, followed by a stint with David Bromberg's band, and then another experimental group, Breakfast Special.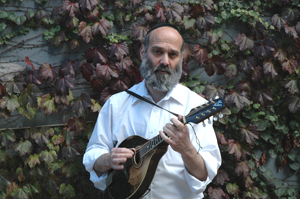 Statman has received critical acclaim since the early 1970s for his groundbreaking improvisations that brought the bluegrass of Bill Monroe into contact with the free jazz of John Coltrane, Eric Dolphy, and Albert Ayler.
His first solo album "Flatbush Waltz" (1979) was a collection of original jazz and ethnically-inspired compositions, and one of the first "world music" recordings. Jewish Klezmer Music (1979) became the touchstone for the revival of this genre. Since these beginnings, Statman's music has continued to change and develop through constant experimentation, documented on more than a dozen recordings. His present work continues to break new ground, with ever more personal explorations of his American and Jewish roots.
Statman's 1997 CD Between Heaven And Earth made the cover of Billboard's year-end edition, and was nominated one of the top ten CDs of the year by NY Times critic Neill Strauss. He has performed at Town Hall, Carnegie Hall, and the Met, as well as at major concert halls and festivals throughout the US, Europe, Canada, and Japan. Yet he remains in some ways an underground musician, whose influence is vast, but less familiar to the broad listening public.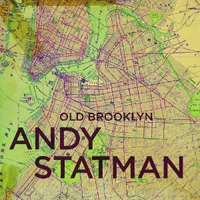 In 2011, Andy Statman released Old Brooklyn, a double album that showcased his talent as an instrumentalist and his important role in various musical styles. Old Brooklyn contains an extensive selection of musical pieces that include jazz, bluegrass, Klezmer and various musical combinations.
Old Brooklyn included musicians from Statman's long-time trio, bassist Jim Whitney and drummer Larry Eagle, together with guitarist Jon Sholle and fiddle player Byron Berline. In addition, Statman invited renowned musicians such as Ricky Skaggs, Béla Fleck, Bruce Molsky and Paul Shaffer.
Statman has appeared on more than 100 recordings, including 20 under his own name. He has recorded and/or toured with the Grateful Dead, Bob Dylan, Ricky Skaggs, Béla Fleck, David Grisman, Itzhak Perlman, Vassar Clements, Stéphane Grappelli, Paul Shaffer, and Kenny Werner.
A Grammy nominee, Statman has been the subject of dozens of feature articles, from the New York Times to Billboard to Rolling Stone. He gives master classes in colleges and music camps, and has authored several music books and instructional DVDs.
Author:
World Music Central News Department
World music news from the editors at World Music Central