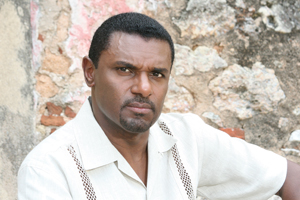 Salsa singer José Alberto El Canario" is set to perform on Tuesday, July 3 at 7:00pm in St. Mary's Park, The Bronx (New York).
José Alberto El Canario" is a Dominican salsa singer with a career that spans the past thirty years. His voice was widely adored by salsa fans, and his exceptional whistling abilities led fans to give him the nickname "El Canario" (The Canary).
As a pioneer of a new style of salsa called salsa romántica, which arose at a time when classic, big-band salsa, was losing popularity on the Latin record charts, El Canario focused mainly on the romantic, softer aspects of the music, creating a mixture of earlier salsa brava and the ballad style.
El Canario received international attention as the bandleader of Tipica 73 as well as for hit songs such as "Sueño Contigo" and albums including his debut, Noches Calientes and Dance With Me.
Author:
World Music Central News Department
World music news from the editors at World Music Central