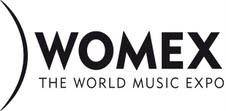 This year, world music conference WOMEX is launching a call for papers for the WOMEX 2012 Guide essay. If you have an interesting idea for an essay, WOMEX wants to hear from you.
High-quality papers (in English) covering all areas are welcome – in particular those that relate to one of the following major areas: the ongoing world & jazz focus at WOMEX, or insights into the musical traditions, history and state of the industry of the new Southeastern European host region.
Successful papers will be published in October in the prestigious WOMEX Guide – a vital source of information used all year round by the international world music industry, which is also available online as a PDF document.
If your paper is published, you will be given a free registration to WOMEX 2012 in Thessaloniki from Wednesday, 17 to Sunday, 21 October 2012. You will also receive special promotional treatment through all WOMEX's online communication channels, including newsletter, homepage news and social media mentions.
The WOMEX Guide essay will be 2000-2200 words in length. To apply, send a 500-word synopsis of your essay in English to media@womex.com, plus links to other articles you may have written. Please include 'Guide essay' in the subject line. Deadline: Friday, May 22nd, 2012.
Author:
World Music Central News Department
World music news from the editors at World Music Central