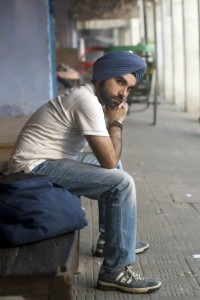 The song 'Tere Bin Dil' by Indian musician and technologist Dilpreet Bhatia won the First Place in the World Music category at the 2011 International Songwriting Competition (ISC).
'Lovely World' by Opetaia Foai (Te Vaka) of Auckland, New Zealand won Second Place
Third Place went to Akeio – Sharzy (Mako Mai) – Sharzy (Supa Trio of De Isles) from Honiara, Solomon Islands.
Dilpreet Bhatia is currently based in Mumbai, where he has his home studio in which he produces and mixes his own music. "I love to experiment with all kind of sounds, from Punjabi/Hindi Rock 'n' Roll to acoustic ballads to folk rock melodies," says Dilpreet Bhatia. He has collaborated with Indian and international musicians including Grammy Winning producer Ken Lewis, UK- based producer Shammi Pithia, and producer/arranger Leslie Lewis of Colonial Cousins.
The sought-after ISC Grand Prize was awarded to Auckland, New Zealand songwriter Kimbra for her pop song "Cameo Lover." The Grand Prize is ISC's highest honor, and prizes include $25,000 USD cash and over $25,000 USD in merchandise and services.
The competition received over 16,000 entries from 112 countries, making 2011 the most competitive year ever. The winners were chosen by a prestigious panel of celebrity and industry judges including Tom Waits; Jeff Beck; Ozzy Osbourne; Robert Smith (The Cure); Tori Amos; McCoy Tyner; Kelly Clarkson; John Mayall; Monte Lipman (President, Universal Republic Records); and many others. More than $150,000 US in cash and prizes will be shared by the winners.
World Music Honorable Mention
Aibbas Jaska (All Still) – Elin Kåven, Ole Jørn Myklebust – Karasjok, Norway
Deja Lo Malo Afuera – Javier Coy, Carolina Cardenas, Angie Martinez (Sauti) – Bogota, Colombia
Ena Na Lena – Richard Gannaway, Miriam Stockley, Jay Oliver (AOMUSIC) – Asheville, NC, USA
Fire – Bulat Gafarov (Toke-Cha) – Moscow, Russia
I Believe – Marlon Edwards – Arouca, Trinidad and Tobago
Mambo Bado – Alex Kajumulo the Bushman – Muleba, Tanzania
Ombomo – Sally Nyolo – Paris, France
Rabba Ru – Kiran Ahluwalia – Toronto, ON, Canada
Spirit Dancer – Titus Fotso – Eugene, OR, USA
The Journey – Tim Foley (Skelpin) – San Diego, CA, USA
Complete list of winners:
http://www.songwritingcompetition.com/winners
Dilpreet Bhatia Home Page:
Author:
World Music Central News Department
World music news from the editors at World Music Central