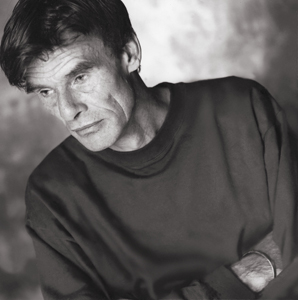 Billy Bryans, winner of Canada's prestigious Juno Award and a respected world music promoter, died peacefully in Toronto yesterday, April 23rd, at the age of 63 after a long battle with cancer.
A drummer, producer, promoter and DJ, Bryans was best known as a founder of Canadian crossover pop band The Parachute Club and one of the writers of its hit song "Rise Up." He helped to change the sound of Canadian music by bridging cultures in a career that spanned four decades and crossed many musical genres.
Born in Montreal, where he was a member of 1960s beat group MG & the Escorts, Bryans moved to Toronto and immersed himself in the local blues scene, playing in various groups and co-producing Downchild Blues Band's hit song "Flip, Flop and Fly."
Billy Bryans became an essential figure of Toronto's Queen Street scene in the late 1970s and early 1980s, performing in new wave acts like The Government and producing records for groups as diverse as rockabilly's the Bop Cats and jazz-jug revivalists the Original Sloth Band.
While working at Daniel Lanois' Grant Avenue Studios in Hamilton as the producer-drummer for the Time Twins, Bryans proved himself a catalyst: his otherworldly recordings of the avant-pop duo attracted the interest of Brian Eno, who ultimately became Lanois' production partner for U2.
A turning point came when Bryans met Lorraine Segato and joined her feminist rock band Mama Quilla II. It was a dynamic partnership that led to the innovative soca/reggae/rock group "V" and the groundbreaking Parachute Club, which mixed politics with cross-cultural rhythms to become four-time Juno winners and one of Canada's most popular bands. They remained lifelong friends and collaborators.
Always adventurous, Bryans was a pioneer of world music in Canada. He helped to launch the worldbeat category at the Junos and produced the first compilation of Canadian global sounds, The Gathering, which won the Juno Award in 1992.
A drummer with the South African jive group Siyakha, Billy Bryans established the Mundial Music pool for DJs and journalists and produced albums for acts like Diego Marulanda, Afronubians, Shego Band and Punjabi by Nature. His two productions for reggae dub poet Lillian Allen both won Junos. He even added a global flavor to an album by children's artist Raffi. "He created the Mundial Pool to bring together radio djs and journalists specializing in world music, a promotional project I benefited from and gave my full support," said world music presenter and booking agent Derek Andrews. "The Mundial model was inspired by other dj pools, and enjoyed a spirit of cooperation distinguishing Toronto's world music community."
In the last decade, Bryans pursued his passion for Latin music, working with singer Laura Fernández and rapper Telmary while bringing top Cuban acts like Los Van Van to Canada. As a DJ spinning the latest Latin dancefloor tracks, he was a fixture at Toronto's Bamboo club and later Babaluu and Lula Lounge, where a benefit for him was held last week featuring acts including Alex Cuba, Jane Bunnett, Son Ache and Samba Squad.
Billy Bryans and his legacy will be honored in a memorial featuring artists from throughout his career.
Author:
World Music Central News Department
World music news from the editors at World Music Central