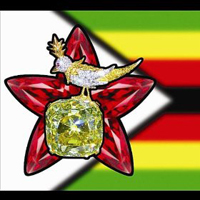 The Album of the Week at GondwanaSound radio show is "Wona Baba Maraire" from a Seattle based Zimbabwean, Tendai Maraire. Whether it was writing hip hop rhymes for Shabazz Palaces, growing up with a Dad who has a passion for marimba bands and ethnomusicology or just listening to Prince in the back of the family car, Tendai pulls on all his influences. He has produced uplifting Shona music for the 21st century, for his family and the entire African Diaspora.
As the Sauti Za Busara festival prepares for lift off, GondwanaSound brings some top tunes from a few of the many artists creating a buzz, including Nneka, Bikidude, Chebli Msaidie who's voice is something else and of course one of Tanzania's best loved dance bands FM Academia. Chebli Msaidie released an album titled Halle last year and thanks to the festival, it's one we're going to play and play.
We open with the unstoppable Fatoumata Diawara whose album, Fatou has been at the top of the world music charts since its release. Plus we include tracks from the following new releases Sambasunda Quintent's Java and Leni Stern's Sabani.
For those interested in the Sauti Za Busara festival the Bikidude track was taken from Zanzibar Festival Classics: Highlights from Sauti a special 5th Anniversary special CD.
First broadcast on Sheffield Live 93.2FM
Podcast: http://www.mixcloud.com/GondwanaSound/120206_gondwanasound_live_broadcast/
Author:
Jill Turner
Jill Turner contributes to Songlines Magazine, World Music Central and is on the fRoots critics albums of the year panel. Her radio show GondwanaSound broadcasts on Sheffield Live! 93.2FM to the fourth largest city in the UK and is carried on both Radio Groovalizacion and African Internet Radio.