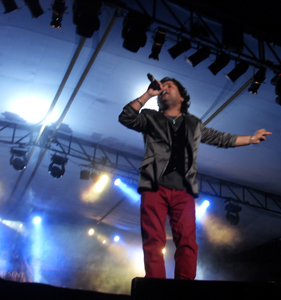 January 28, Bangalore
Kailash Kher, charismatic singer in the Sufi-rock style, proved yet again that he is right at the cutting edge of fusion music in India during his performance in Bangalore this weekend.
I left early for the venue to beat Bangalore traffic, and reached so early that I caught the band's sound check. I chatted with lead guitarist Paresh Kamath who told me about the lineup for the concert, especially singling out Tapas Roy on mandolin and saz (long-necked Turkish string instrument).
Roy's instrumentation added a distinctly Middle Eastern flavor to the performance that evening. But that's getting ahead of the story a bit! The crowds began to fill in late in the evening as the crescent moon, Venus and Jupiter lined up in the east, and the stars of Orion filled the sky above. The stars then descended on the open-air stage at IIM-B grounds: Kailash Kher and his band Kailasa.
Naresh Kamath on bass, Kurt Peters on drums, Sameer Chiplunkar on keyboards, and Sanket Nayak on percussion (tabla, darbuka, dol) provided solid energetic support. It was great to see Sankarshan Kini on stage as well (acoustic guitar, violin); he also used to be the classical music editor at Rave magazine while I was world music editor.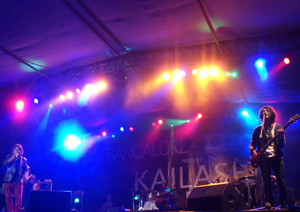 The band played a tight two-hour set with sixteen songs, covering everything from ballads to dance numbers. The global mix included rock (instruments, chords), Middle Eastern flavours (darbuka, saz), Indian percussion (tabla, pakhawaj, bhangra dol), reggae and Sufi vocals (with incantations to Allah; depiction of human love as an instance of divine love).
In each track Kailash Kher's soaring vocals and earthy style shone through, right from the opening tracks Dilruba and Aoji down to the closing pieces Allah ke bande and Saiyyan. The songs Teri Deewani and Na Batati Hu drew huge applause, as well as Tu kya jaane and the title track from his latest release, Rangeele.
"There must have been at least 7,000 people in the audience," event organiser Vasundhra Jain told me; she said Kailash Kher was chosen as the headliner for their Unmaad Festival because he is not only a commercially successful singer but also keeps his independent and innovative edge, and is involved in social causes (eg. against human trafficking, child labor, global warming). He also performed in support of the recent Anna Hazare anti-corruption movement.
Indeed, at the Bangalore performance Kailash Kher revealed not only his creative edge and infectious energy, but his humorous side and social awareness, delivered in irreverent "Hinglish" while bouncing and jumping around the stage.
"English is the first most confused language in the world," he joked. "Let us focus not just on movie music but indie music also," he urged the audience, taking a gentle dig at the Bollywood industry which dominates much of the Indian popular music scene. Kailash Kher has had hits in Bollywood as well, which has won him admiration from the indie scene for being successful in both areas.
"Don't focus just on branding and marketing, you must also cultivate a sense of corporate social responsibility," he told the students in the audience. "Half of life today is pretentious anyway, don't waste the other half," he joked.
He endeared himself to the Bangalore audience by saying that the people and weather of Bangalore were perfect for music, and he even said a few words in the local language Kannada. He invited a couple of girls to join the band on stage for a dance, and seven girls eventually joined him. "Live life Queen size," he advised them.
"The time for this performance is very short," he said, taking a dig at the stifling government regulations and 'moral police' in India who insist that live entertainment and pubs shut down at the ridiculously early hour of 10 pm or 11 pm, an absolute dampener for the live music industry.
His Sufi messages drew the most applause. "Divinity is in love, everything else is bakwaas (nonsense)," he said.
For his last song he called on everyone to dance. "Including you sitting there, you with the tie," he said, singling out an attendee in the 'VIP' section.
Now in his late 30s, Kailash Kher appeals to a wide range of Indian society, and has a huge fan following abroad as well. His early influences included spiritual music, folk songs of North India, and classical music (especially Pandit Kumar Gandharv). He then moved to Mumbai in 2001, singing jingles for various TV and radio commercials.
In addition to Hindi, he has sung songs in a range of Indian languages such as Oriya, Bengali, Malayalam, Tamil, Telgu, Kannada, Gujarati, Marathi, and Punjabi. He has been involved in hundreds of Bollywood film songs, and has collaborated with Shanker-Ehsaan-Loy, Vishal-Shekhar, Salim-Sulaiman, Zakir Hussain, Vishal Bhardwaj and A.R. Rahman. His songs have featured in Hindi movies (eg. Mangal Pandey, Corporate, Salaam-e-Ishq) as well as other regional movies in Kannada (Junglee, Jackie).
The band's first independent album Kailasa (2006) and second album Kailasa Jhoomo Re (2007) were huge hits, as well as the subsequent ones, Chaandan Mein and Yatra. This was seen as part of a broad revival of Sufi literature and lyrics.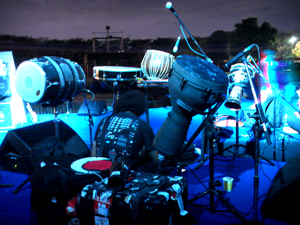 "Kailash has this rare touch of marrying tradition with innovation in his compositions," according to Adarsh Gupta, head of business at the label Saregama India, on the release of the latest album Rangeele. On TV, Kailash has also served as a judge on Indian Idol and IPL Rockstar.
His music has been described by critics as "intoxicating," "hypnotic," and commended for blending Hindustani classical forms (dhrupad) and Sufi qawwal. Followers of south Asian music notice more of Nusrat Fateh Ali Khan in his voice than Mohammad Rafi.
In contrast to Bollywood-style formulaic and poppy production, Kailash's songs stand out for their folksy and spiritual nature even with the contemporary mix. Mumbai-based composers Paresh and Naresh Kamath have been co-founders of the band Kailasa and have been with Kailash Kher since the beginning.
"You will get to meet all the killer musicians in my band," said Kailash, as he introduced the band members one by one at the end of the Bangalore show. The group is bound to find more success as they continue to innovate on the foundations of Indian folk and Sufi music along with a solid contemporary and Middle Eastern feel.
Surfboard
Web site: http://www.kailashkher.com
Tweets: http://twitter.com/KailashKher
Facebook: http://www.facebook.com/kailashkher.official
YouTube
Rangeele http://www.youtube.com/thekailashkher
Teri Deewani http://www.youtube.com/watch?v=rERNHyU62k8
Saiyyan http://www.youtube.com/watch?v=9K4TgdPDt2o
Dilruba http://www.youtube.com/watch?v=SykmyXC8ZsU
Chaandan Mein (Aaoji) http://www.youtube.com/watch?v=e7MEc8b7dS0
Tauba Tauba http://www.youtube.com/watch?v=r3p4tIsBvw4
Na Batati Hu (Na Dhin Dhin Dhin Na) http://www.youtube.com/watch?v=YQFU-ain3rU
Tracks performed at Unmaad Festival, Bangalore; January 28, 2012
1. Dilruba
2. Aaoji
3. Tauba tauba
4. Teri Deewani
5. Tu ne Kya Kar dala
6. Na Batati Hu (Na Dhin Dhin Dhin Na)
7. Tu jane na
8. Joban Chalke
9. Dhol wajda
10. Tu kya jaane
11. Rangeele
12. Yaadein Teri
13. Babam bam
14. Allah ke bande
15. Saiyyan
16. Chak de phatte
Albums and Track Listings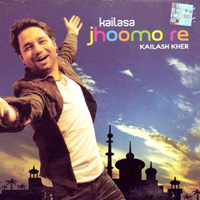 Jhoomo Re
1. Babam Bam
2. Saiyyan
3. Joban Chhalke
4. Chhap Tilak
5. Tere Naina
6. Jhoomo Re
7. Daulat Shohrat
8. Yaar Sajan
9. Tu Meri Jaan Hain
Read my review of Jhoomo Re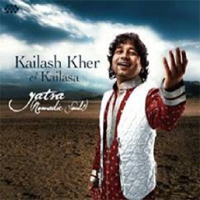 1. Kaise Main Kahoon
2. Dilruba
3. Guru Ghantal
4. Turiya Turiya
5. Chaandan Mein
6. Kar Kar Main Haara
7. Tauba Tauba
8. Bheeg Gaya Mera Maan (Cherrapunjee)
9. Piya Ghar Aavenge
10. Na Batati Tu (Na Dhin Dhin Dhin Na)
11.Rang Rang Ma
12. Jhoomo Re
12. Teri Deewani
14. Joban Chaalke
1. Teri Deewani
2. Tauba Tauba
3. Dilruba
4. Jana Jogi De Nall
5. Kaise Main Kahoon
6. Naiharwa
7. Albela Sajan
8. Tauba Tauba (Remix)
9. Allah Ke Bande (Live)
Chaandan Mein
1. Albela Saajan
2. Bheeg Gaya Mera Mann (Cherrapunjee)
3. Chaandan Mein
4. Ishq Ho Gaya
5. Kar Kar Main Haara
6. Na Batati Tu (Na Dhin Dhin Dhin Na)
7. Piya Ghar Aavenge
8. Rang Rang Ma
9. Tere Naina
10. Teri Yaad Mein
Rangeele
1. Rangeele
2. Tu Kya Jaane
3. Albeliye
4. Yadaan Teriyan
5. Daaro Na Rang
6. Kathagaan
7. Babbaji
8. Yadaan Teriyan (Acoustic)
9. Hudkan Maan Bitti
10 Dharti Pe Jannat
11. Ujaale Baant Lo
Best of Kailash Kher (2011)
1. Alvida
2. Rang Deeni
3. Tere Liye
4. Ek khoj
5. Fly Fly
6. Jay Hanuman
7. Mumma
8. Mann Jogi Re
9. Rasiyan
10. Sara Pyaar Hai Bekaar
11. Naam Guru Ka Le Satsangi
Author:
Madanmohan Rao
Madanmohan Rao is an author and media consultant from Bangalore, and global correspondent for world music and jazz for World Music Central and Jazzuality. He has written over 15 books on media, management and culture, and is research director for YourStory Media. Madan was formerly World Music Editor at Rave magazine and RJ at WorldSpace, and can be followed on Twitter at @MadanRao.