Celtic Connections once again will celebrate the connections between Celtic traditions and cultures across the globe. Celtic Connections 2012 runs from Thursday 19th January – Sunday 5th February and comprises 300 concerts, ceilidhs, talks, workshops, free events and late night sessions taking place over 18 days in 20 venues across Glasgow.
First introduced to Glasgow by the city's influential music promoter Billy Kelly, the legendary Afro-Cuban pianist and composer Omar Sosa will return to appear with regular touring outfit the Afreecanos Quintet.
Serbian film-maker, actor and musician Emir Kusturica will appear with the No Smoking Orchestra, who fuse Slavic, Balkan, gypsy, Greek, German, Middle Eastern and Mexican elements. Kusturica is a two-time winner of the Palme d'Or at Cannes and clips from his films will accompany the show.
The festival will stage Jaadu, which translates from Hindi as "magic", bringing together maverick French guitarist Thierry "Titi" Robin (also on Afghan rubab and Middle Eastern buzuq) and Pakistan's Faiz Ali Faiz. A former protégé and designated understudy of the late great Nusrat Fateh Ali Khan, Faiz Ali Faiz is widely regarded as today's greatest living qawwali singer.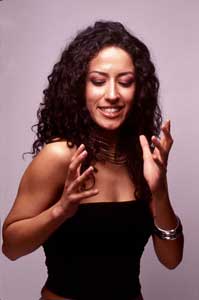 Also featuring at Celtic Connections 2012 is the "Hendrix of the Sahara" Vieux Farka Touré, the son of the legendary Ali Farke Toure, whose unique desert blues sound and trance-like guitar solos have been earning him major recognition, not least from recent album guests Dave Matthews, Derek Trucks and John Scofield.
Orchestra Baobab, who are one of the defining acts of African contemporary music, are also on the bill. The festival also features Swedish trio Väsen, N'Diale (which brings together Breton's Jacky Molard Quartet with Mali's Foune Diarra Trio), and Ana Moura, the next global star of Portuguese fado, who has guested live with Prince and the Rolling Stones, and Mali's sensational Fatoumata Diawara, whose latest album features the likes of Toumani Diabaté and John Paul Jones.
As international partners of Showcase Scotland, the festival spotlight will fall on Catalonia (Spain) with a special showcase of some of the region's finest artists. Sol i Serena, Las Migas, Jordi Molina & Perepau Jiménez, Lídia Pujol, La Carrau and Domini Màgic will celebrate the strong connections between Catalan and Celtic musical traditions.
More at celticconnections.com
Author:
World Music Central News Department
World music news from the editors at World Music Central