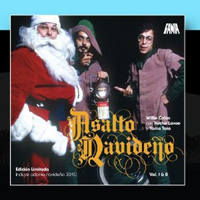 For a spicy holiday splash check out Asalto Navideño by Willie Colón and Hector Lavoe digitally remastered on the Fania label. This tropical holiday fare offers some of Puerto Rico's favorite Christmas songs and is sure to warm up any Christmas party.
The Texas-based singer/songwriter Cas Haley's EP Gifts to Give, out on the Easy Star Records, offers up some festive holiday delights tinged with a little sassy Texas swing. Haley serves up "Let It Snow," "The Christmas Song," "Have Yourself a Merry Little Christmas" and an original song for your holiday fun.
Putumayo has collected holiday classic songs from Ireland, Scotland, England, Canada and the United States for its Celtic Christmas release. With The Albion Christmas Band, Charles T. Cozen, DruidStones, Lasairfhiona Ni Chonaola and Dougie MacLean offering Celtic-inspired Christmas classics like "O Come, O Come Emmanuel" and "Good King Wenceslas," as well as the Gaelic version of "White Christmas" or "Nollaig Bhan."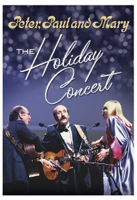 Folk fans might want to check out the DVD version of Peter, Paul and Mary's famed "Holiday Concert." With VHS out of print, this DVD release is a welcomed offering of the 1981 New York Choral Society benefit concert with all the familiar trio's favorites like "Puff, The Magic Dragon," "Blowin' in the Wind" and "This Land is Your Land," as well as a wealth of Christmas and Hanukkah songs and carols.
The Norwegian-Irish duo Secret Garden has put out Winter Poem on the Valley/Hearts of Space Records. Backed by the Czech National Symphony, Secret Garden pulls out all the stops with guest vocalists like Clannad's Moya Brennan, Fionnuala Gill, Espen Grjotheim and Tracey Campbell for wealth of music that will warm up the winter and any holiday party.
Sweden's Malou Berg has released her Christmas inspired album Breathe Out. Vocally dipping into English, Swedish and her own Pleiadian language, Ms. Berg's musical vision of Christmas is all about peace and gentle joy. Fans get some reworked tracks from Hoya, Omine and others wrapped up with a whole host of guitars, strings and harps.
For a little more traditional fare, the men's vocal ensemble Cantus has just released Christmas with Cantus. Fans get a stunning collection of tracks that include "Nowell!Nowell" This is the Salutacion," "'Twas in the Moon of Wintertime" and "Ave Maria." The impossibly rich, warm tapestry of vocals of Cantus make this holiday music release a real treat.
Fiddler Craig Duncan's Irish Country Christmas on the Green Hill label is all Celtic charmer with a collection of familiar holiday tunes like "Jingle Bells," "Hark! The Herald Angels Sing" and "Joy to the World." Sweet and lovely this instrumental recording is all about the bright in this holiday season.
Sing Noel: A European Christmas Revels offers up choral pieces and carols from England, France, the Middle East and Spain. With a whole host of chorus groups from around the world, music fans can get a taste of holiday season with a theatrical flare.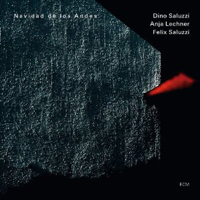 Epic has on A Creole Christmas on tap for music fans. With Irma Thomas, Allen Toussaint, Dr. John and Aaron Neville offering such hits as "Please Come Home for Christmas," "Jingle Bell Rock" and "Merry Christmas Baby" music fans get a healthy dose of New Orleans for the holidays and what a treat!
Finally, Navidad de los Andes, with bandoneon player Dino Saluzzi, violoncellist Anja Lechner and clarinetist and tenor saxophonist Felix Saluzzi out on the ECM label, provides a twist to the idea of holiday music. This stunning music is resides in the magical in between land where classical, jazz, tango and chamber music meet. Artful, emotional and poignant, Navidad de los Andes offers listeners a classically inspired look into Argentine and South American music for the long winter.
Author:
TJ Nelson
TJ Nelson is a regular CD reviewer and editor at World Music Central. She is also a fiction writer. Check out her latest book, Chasing Athena's Shadow.
Set in Pineboro, North Carolina, Chasing Athena's Shadow follows the adventures of Grace, an adult literacy teacher, as she seeks to solve a long forgotten family mystery. Her charmingly dysfunctional family is of little help in her quest. Along with her best friends, an attractive Mexican teacher and an amiable gay chef, Grace must find the one fading memory that holds the key to why Grace's great-grandmother, Athena, shot her husband on the courthouse steps in 1931.
Traversing the line between the Old South and New South, Grace will have to dig into the past to uncover Athena's true crime.