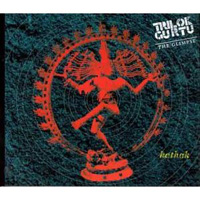 Trilok Gurtu
Kathak (Mintaka Records/Times Music)
Bombay-born percussion wiz Trilok Gurtu does us all proud with his superb fusion releases, and delights music fans as well. The 7 tracks on this album blend Indian and modern jazz sound. Multi-layered, diverse and energetic, this album should have lasted more than 45 minutes, and leaves us wishing for more.
Gurtu's band The Glimpse features a range of musicians including Kai Eckhardt de Camargo on bass. The album opens in fine style with the track Ganapati. Our other picks include the tracks 'You' and 'Remember This.' We would also recommend his other albums The Beat of Love and The Trilok Gurtu Collection. Unrestricted by style or genre, Gurtu is widely hailed as a true world music artist.
Author:
Madanmohan Rao
Madanmohan Rao is an author and media consultant from Bangalore, and global correspondent for world music and jazz for World Music Central and Jazzuality. He has written over 15 books on media, management and culture, and is research director for YourStory Media. Madan was formerly World Music Editor at Rave magazine and RJ at WorldSpace, and can be followed on Twitter at @MadanRao.