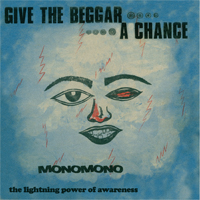 MonoMono – Give the Beggar a Chance (Soundway/Tummy Touch TUCH2027CD, 2011)
MonoMono – The Dawn of Awareness (Soundway/Tummy Touch TUCH2026CD, 2011)
Joni Haastrup – Wake Up Your Mind (Soundway/Tummy Touch TUCH2028CD, 2011)
I wasn't too familiar with Nigeria's Joni Haastrup before this trio of reissues came my way. Still, I'd seen his name and heard some of his music on African compilations here and there, and enjoyed his vocal contributions to O.J. Ekemode's groundbreaking 1966 album Super Afro Soul. Multi-instrumentalist Joni Haastrup was also a player in Ginger Baker's post-Cream band Airforce, but it wasn't until he formed his own group MonoMono in 1971 that he really got to stretch out musically and make his mark. Like many a fellow African, he did so by fusing the musical traditions of his home country with influences from beyond its borders.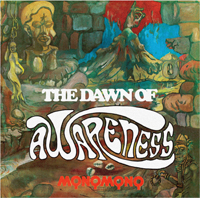 Give the Beggar a Chance, MonoMono's 1972 debut, is a rich blend of African rhythms, jazz-funk melodies and social consciousness best exemplified by the title track and "The World Might Fall Over," songs expressing sentiments that remain timely. Vocally, Haastrup comes across like a Nigerian Jimmy Cliff, and the intricately shifting but unfailingly locked-in arrangements he sings over are crisply rendered, often with Haastrup's own keyboards leading the way.
1974's The Dawn of Awareness has a brighter, Hugh Masekela-type swing to it, and like its predecessor emphasizes themes of mankind's ongoing plight and the need to keep one's mind and spirit focused on making things better. Guitars, bass and percussion are as out front as keyboards this time, and once again the songs fairly burst with infectious rhythms and uplifting lyrics.
In 1978 came Wake Up Your Mind , credited not to MonoMono but to Joni Haastrup alone, making it the closest he came to a solo album. Recorded in London, the sound is marginally slicker and more polished while the distinctly African underpinnings are unchanged.
Haastrup gets right down to it with "Free My People," a warning to South Africa's apartheid evildoers and other colonial mentality types. The pure dance floor feel of "Greetings" signals that this release might be a bit lighter in tone than MonoMono's records, and sure enough, "Champions & Superstars" (a tribute to African sports heroes) and particularly "Do the Funkro" prove to be jaunty fun amidst the seriousness.
Not as acclaimed as many of his compatriots, Joni Haastrup nonetheless played a vital role in helping Nigerian music get its due. In his work we hear the rising socio-political potency of Afrobeat, the more laid back good times of Afropop and the inventiveness that makes this stuff still sound great decades after it was first laid down.
Buy the albums:
Author:
Tom Orr
Tom Orr is a California-based writer whose talent and mental stability are of an equally questionable nature. His hobbies include ignoring trends, striking dramatic poses in front of his ever-tolerant wife and watching helplessly as his kids surpass him in all desirable traits.