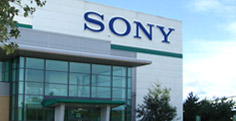 Following the devastating fire on Monday night at Sony DADC's Enfield facility, which destroyed the stock of hundreds of independent labels, The Association of Independent Music (AIM) and PIAS have been working together to coordinate the extraordinary number of offers of help which have been pouring in from across the world.
This morning, AIM announced the creation of a fund to help independents affected by the catastrophe. They will be able to draw upon the fund to help cover the interruption to their business and the cost of getting back onto their feet.
The fund is being provided by some of AIM's larger member labels, other well wishers and from AIM's reserves, and will be made available to affected smaller labels pro-rata to labels' PIAS turnover this year, as required.
Funds will be made available as interest-free and security-free loans repayable within a year. Total initial funds available are £250,000.
PIAS are first and foremost focused on supporting their labels. AIM will be coordinating the fund, and also other offers of help in the form of promotions and benefit gigs.
Alison Wenham commented "the independents will survive this disaster, as they have survived other business challenges. We represent a community which has a mutual respect for the work of all indie labels, be they large or small, and the industry needs to nurture and protect these small companies in times like this. We wish to thank everyone in the community for their generous and unfettered support".
Martin Mills, Chairman of the Beggars Group, said "Larger labels are much better resourced to weather this storm – but small and new labels are the future and need support from their peers to see them through this crisis ".
Daniel Miller, Founder, Mute said "Following the sad events surrounding the fire at the Sony DADC warehouse which houses PIAS' physical distribution, it is crucial that the independent community stands together to ensure the ongoing business of the labels so badly affected. Mute supports any initiatives that will enable this to happen."
Anyone wishing to contact PIAS and AIM in respect to this fund should email:
labelsupportfund@musicindie.com
Related stories: British Indie Labels Devastated by London Warehouse Fire
Author:
World Music Central News Department
World music news from the editors at World Music Central