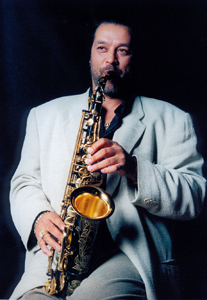 The National Endowment for the Arts (NEA) announced today the 2011 NEA National Heritage Fellowship recipients. The award is the United States of America's highest honor in the folk and traditional arts
A slack key guitarist, Mardi Gras Indian chief, and Taiko drum leaders are among this year's NEA National Heritage Fellowship recipients. Each of the nine recipients will receive a one-time award of $25,000. The NEA National Heritage Fellowships public programs are made possible with support from the Golden Corral Corporation.
With this class, the NEA is celebrating the 30th anniversary of the NEA National Heritage Fellowships, awards which recognize artists for their artistic excellence and efforts to conserve the United States' cultures for future generations. These nine recipients are masters of diverse traditional art forms including three art forms never before honored through the National Heritage Fellowships: Old Regular Baptist singing, Brazilian pandeiro (frame drum), and Bulgarian wedding music.
"These artists represent the highest level of artistic mastery and we are proud to recognize their achievements," said NEA Chairman Rocco Landesman. "Through their contributions, we have been challenged, enlightened, and charmed, and we thank them for devoting their careers to expanding and supporting their art forms."
Barry Bergey, the NEA's director of folk and traditional arts said, "Each year the NEA National Heritage Fellowships present a view of American cultural life that makes a distinct and ever evolving statement about our nation—both the diversity of the artists themselves and the vitality of the communities in which they reside. This year's recipients are not only master artists but are also dedicated to sharing their knowledge with others, ensuring these art forms will endure for generations to come."
The 2011 awardees will go to Washington, D.C. in September for a series of events including an awards presentation and banquet at the Library of Congress, as well as a concert scheduled for Friday, September 23, 2011 at 8:00 p.m. at the Music Center at Strathmore in Bethesda, Maryland.
The National Heritage Fellowships awards were announced in conjunction with the announcement of the NEA Jazz Masters and NEA Opera Honors recipients.
The 2011 honorees join the ranks of previous Heritage Fellows, including bluesman B.B. King, Cajun fiddler and composer Michael Doucet, cowboy poet Wally McRae, gospel and soul singer Mavis Staples, and bluegrass musician Bill Monroe.
Since 1982, the Endowment has awarded 367 NEA National Heritage Fellowships. Fellowship recipients are nominated by the public, often by members of their own communities, and then judged by a panel of experts in folk and traditional arts on the basis of their continuing artistic accomplishments and contributions as practitioners and teachers. This year the panel reviewed 210 nominations for the nine fellowships. The ratio of winners to nominees indicates the select nature of this national honor.
The National Endowment for the Arts was established by the U.S. Congress in 1965 as an independent agency of the federal government. To date, the NEA has awarded more than $4 billion to support artistic excellence, creativity, and innovation for the benefit of individuals and communities. The NEA extends its work through partnerships with state arts agencies, local leaders, other federal agencies, and the philanthropic sector.
The 2011 NEA National Heritage Fellowship recipients are:
Laverne Brackens, Quilter
(born in Butler, Texas; lives in Fairfield, Texas)
Bo Dollis, Mardi Gras Indian Chief
(born in New Orleans, Louisiana; lives in New Orleans, Louisiana)
*Jim Griffith, Folklorist
(born in Santa Barbara, California, lives in Tucson, Arizona)
Roy and PJ Hirabayashi, Taiko Drum Leaders
(Roy Hirabayashi was born in Berkeley, California; PJ Hirabayashi was born in Ross, California; both live in San José, California)
Ledward Kaapana, Ukulele and slack key guitarist
(born in Kalapana, Hawaii; lives in Kaneohe, Hawaii)
Frank Newsome, Old Regular Baptist singer
(born in Pike County, Kentucky; lives in Haysi, Virginia)
Carlinhos Pandeiro de Ouro, Pandeiro player and percussionist
(born in Rio de Janeiro, Brazil; lives in Los Angeles, California)
Warner Williams, Piedmont blues songster
(born in Takoma Park, Maryland; lives in Gaithersburg, Maryland)
Yuri Yunakov, Bulgarian saxophonist
(born in Haskovo, Bulgaria; lives in Bloomfield, New Jersey)
*Jim Griffith is the recipient of the Bess Lomax Hawes NEA National Heritage Fellowships award. The Bess Lomax Hawes Award recognizes an individual who has made a significant contribution to the preservation and awareness of cultural heritage.
Visit the NEA at www.arts.gov.
Author:
World Music Central News Department
World music news from the editors at World Music Central