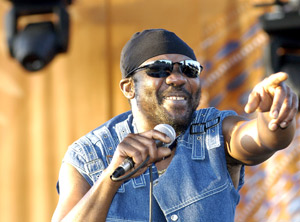 The 18th annual Sierra Nevada World Music Festival will be held June 17, 18 & 19, 2011 in Boonville, California at the Mendocino County Fairgrounds. This three-day event features some of the most recognized names in reggae and world music as well as fire dancers, a daily parade, stilters, hooping, and a late night dance hall. The festival village includes two stages, a Kids Zone, Drum Temple, international foods and crafts and morning movement with Solstice Yoga.
Friday afternoon the festival begins with an American Indian blessing from Pomo elder Clayton Duncan. Next up from the San Francisco Bay Area are the Reggae Angels whose roots reggae has moved audiences for over a decade. And coming in from San Diego are Tribal Seeds, a group with a large following resulting from a vigorous national tour schedule. Taj Weekes & Adowa make their second appearance at Sierra Nevada World Music Festival, with a Caribbean unit that presents a strong set of original materials with St. Lucia-born Weekes singing skillful poetry in a warm falsetto voice.
Returning to the stage as a performer is Brigadier Jerry with his poignant cultural, conscious lyrics and unmatched freestyle talent. Collie Buddz of Bermuda makes his first-ever appearance at the festival. With several hit songs with contemporary styling to his credit, he will be backed by New Kingston. Pablo Moses also performs Friday night. A veteran in the reggae scene since 1975, he upholds a deep roots tone to his music, with sophisticated melodies and lyrical concepts.
Closing the stage show on Friday is Rebelution, a four-man combo from Santa Barbara who are literally an overnight sensation. Starting with their college fan base and self-releasing their Southern California-style reggae EP, they have now blossomed into an international touring act. The live music performances end with mesmerizing fire dancing from Primordial Spin & Liquid Fire Mantra accompanied by Drum Temple players. And then it is time for the dancehall, held inside an exhibition hall which serves as a third stage with classic cultural tunes mixed by Jah Love Musik featuring Ilawi at the controls providing rhythms as a selector and the return of Brigadier Jerry to "mash up" the dance until the wee hours of the morning. Northern California's Comanche High Power will warm up the dancehall session with lots of the latest in reggae and conscious dancehall.
Saturday starts with Solstice Yoga followed by a 7th Street Showcase. 7th Street is one of the Bay Area's foundation bands and lots of local talent will be on display as they back Arkaingelle, Junior Toots, Malika Madremana, Empress Isheba, Binghi Ghost and Irae Divine. Returning to the festival is Kids Zone-favorite Asheba, originally from Trinidad who forms a festive, carnival vibe for the young and the young at heart.
Performing on the Village Stage in the afternoon are Julia Tsi Tsi and the Chinyakare Ensemble, presenting traditional dance, drums and maribma from Shona and other tribal groups around Zimbabwe. From Australia is Saritah, a wonderful singer who mixes spiritual concepts with the rhythms of reggae.
The Expanders hail from Southern California and bring their original "rockers" authenticity to the stage in celebration of their debut self-titled release. They will also be the backing band for vintage harmony group The Cables, who make their California debut, representing the roots of modern reggae with music from the ska era when they formed in 1965.
The daily Sierra Nevada World Music Festival parade takes shape with a wide array of people and is not just for the younger generation. Samba Stilt Circus of Mendocino County will keep the party going as well as Loco Bloco, a Bay Area drum and dance non-profit who will teach the children Carnival style line dancing and percussion. Capoeira Agua de Beber will also engage all of the parade goers with a dialog of movement. And throughout the weekend, the kids will be part of percussion and African dance workshops at the Sageman Drum Temple, hula hooping with Holistic Hooping and more!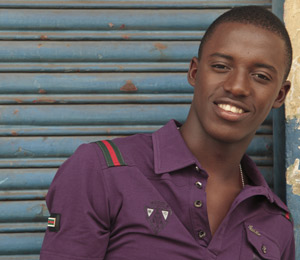 Reggae music's youngest and brightest star, Romain Virgo, came on the scene at 19 with his first hit "Can't Sleep" that addressed gun violence in Jamaica. His self-titled debut album was one of the most anticipated of 2010 and he makes his first-ever California festival appearance this year at SNWMF. Popular Zimbabwean music performer Thomas Mapfumo returns to SNWMF to perform his unique blend of traditional Shona music and modern rock instrumentation. He currently lives in exile in the United States due to his criticism of President Robert Mugabe's government. Based in the San Francisco Bay Area, Rupa & The April Fishes bring the global dance party, by mixing French chanson, Argentine tango, Gypsy swing, Latin cumbias and Indian ragas to form a sound that is raucous and inviting – earning them a large following.
Saturday's all star lineup also includes Vusi Mahlasela who is simply known as "The Voice" in his home country, South Africa, as his songs of hope connect the apartheid-scarred region with the promise for a better future. Vusi Mahlasela will perform both on the Village Stage Saturday night as well as on the Valley stage on Sunday. Midnite will also be performing in addition to Horace Andy, a vintage singer with a wide array of hits and a lengthy career dating back to 1967. He has achieved mainstream success through is work with Massive Attack in the 1990's and his performance at Sierra Nevada World Music Festival 2011 is highly-anticipated.
The Jolly Boys represent a rare music tradition, the mento music of Jamaica, and they have performed this art form since the 1940's. Mento was the musical tradition in Jamaica that preceded ska, rocksteady and reggae. It was the traditional folk music, played on acoustic and often homemade instruments. This music dated from the 19th century and often addressed the social issues of the day. As festival producer Warren Smith notes, "The Jolly Boys are living legends and we are honored to present the group at this year's festival."
Steel Pulse formed in Birmingham, England as a group of Jamaican Brits who challenged the status quo by linking the plight of urban black youth with the image of a greater African homeland and allied themselves with anti-racist movement in the 1970's. Since that time they have become the mainstay of reggae music, performing on prestigious stages around the globe. Although they have previously performed at SNWMF, their performance on Saturday, is sure to be a crowd-pleaser. Rounding out the lineup on Saturday is another international ambassador for reggae, Toots Hibbert and his Maytals. Toots and the Maytals released "Do the Reggay", the first song that actually named this art form in 1968. Since that time, Toots has tirelessly performed his upbeat, gospel, rock tinged sound and has recorded many of his signature tunes as duets with popular artists of today.
Saturday night the late night dancehall comes alive with Stone Love Movement sound system with Rory at the controls bringing a slew of dub plates and specials dedicated to the sound as well as guest artist Jah9, an up and coming female performer from Jamaica who will rock the dance.
Sunday's lineup starts off with sounds from Indubious, an up and coming Southern Oregon-based reggae group who mix the richness of dub music with catchy "singjay" style lyrics. Next up will be Dubskin, a 6 piece roots/dub reggae band from Colorado that mixes past and present styles resulting in a full deep sound with strong originals. Thereafter, things take a notably Latin turn with Mendocino County's very own Mambo This! who will be bringing their Afro-Cuban salsa sounds to the Village Stage. Jesus Diaz Y Su QBA also make an appearance on Sunday. This Cuban born percussionist is based in the Bay Area and he has assembled an orchestra that combines traditional elements of Afro-Cuban music with funk and jazz to create a unique fusion.
Kora from Australia will be performing on the Valley Stage on Sunday. They mix the use of samples with powerful vocals to produce a hybrid form of reggae. Dennis Alcapone has released over 100 singles in the DJ style of reggae, and is know for originating the sing-jay style a cross between half-sung and half-spoken lyrics, his return to SNWMF is sure to move the massive. Duane Stephenson from the August Town area of Jamaica performs with a wide vocal range that combines wonderfully with stellar songwriting skills. Making his first appearance at Sierra Nevada with the Gumption band, his music has been widely-acclaimed as part of the roots reggae resurgence of the past few years. Also part of the new generation of conscious reggae singers from Jamaica is I-Octane whose songs address important social issues, with catchy phrasing and smooth vocals.
Anthony B takes the stage Sunday representing the deejay style of reggae chanting with what promises to be a notably high-energy, polished performance. And closing out the SNMWF festivities in fine style is LA's Ozomatli, whose music is characterized as an urban-Latino-and-beyond collision of hip hop and salsa, dancehall and cumbia, samba and funk, merengue and comparsa, East LA R&B and New Orleans second line, Jamaican ragga and Indian raga.
Sierra Nevada World Music Festival 2011
Mendocino County Fairgrounds, Boonville, California
Friday, June 17
Rebelution – Pablo Moses – Collie Buddz & New Kingston – Taj Weekes & Adowa – Brigadier Jerry – Tribal Seeds – Reggae Angels – In the Dancehall: Jah Love Musik with Ilawi & Brigadier Jerry
Saturday, June 18
Toots & the Maytals – Steel Pulse – The Jolly Boys – Midnite – Thomas Mapfumo – Horace Andy – Rupa & The April Fishes – Vusi Mahasela – Romain Virgo – The Cables – The Expanders – Saritah – Asheba – 7th Street Showcase – In the Dancehall: Stone Love with Rory & Jah9
Sunday, June 19
Ozomatli – Anthony B – I-Octane – Duane Stephenson – Dennis Alcapone – Vusi Mahlasela – Jesus Dias Y Su QBA – Kora – Dubskin – Indubious – Mambo This!
MC's: Spliff Skankin', Doug Green, Junor Francis & Sister Parrot
Two Music Stages & Late Night Dancehall
International Crafts and Foods, Kids Zone & Parade
Three Day Festival Ticket $150
Friday Only $60
Saturday Only $70
Sunday Only $60
Camping Pass $60 Per Vehicle, RV $200
Mail Order and Online Tickets and Information: www.snwmf.com/tickets.html
SNWMF Independent Ticket Outlets: www.snwmf.com/ticketoutlets.html
Sierra Nevada World Music Festival message board: www.snwmf.com/phorum/
Author:
World Music Central News Department
World music news from the editors at World Music Central