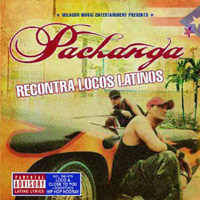 Pachanga
Recontra Locos Latinos (Times Music)
This is a high-energy reggaeton album featuring Puerto Rican group Pachanga. Their album Loco and single Close to You were very successful. Originating in Panama, reggaeton blends Jamaican music influences of reggae and dancehall with those of Latin America, such as bomba, plena, salsa, merengue, Latin pop and bachata as well as that of hip hop, contemporary R&B, and electronica. However, reggaeton is also combined with rapping or singing in Spanish.
Reggaeton lyrics tend to be more derived from hip hop than dancehall. Of the 19 tracks on this album, our picks include 'Puerto Rico' and 'Tu Sol.'
Buy the album:
Author:
Madanmohan Rao
Madanmohan Rao is an author and media consultant from Bangalore, and global correspondent for world music and jazz for World Music Central and Jazzuality. He has written over 15 books on media, management and culture, and is research director for YourStory Media. Madan was formerly World Music Editor at Rave magazine and RJ at WorldSpace, and can be followed on Twitter at @MadanRao.