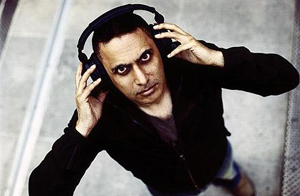 Luminato, Toronto Festival of Arts and Creativity, announced the Festival's 2011 music and celebrations program. The fifth anniversary edition of Luminato introduces a new downtown Festival Hub, marks the return of fan favorites such as Kronos Quartet and Nitin Sawhney, and introduces a diverse line-up of musical artists from around the world.
The fifth anniversary edition of Luminato takes place from June 10-19, 2011. Tickets for all Luminato 2011 programs will be available for sale as of April 16, 2011.
Luminato 2011 presents the Kronos Quartet in four concerts that reflect Kronos' ongoing global musical journey through cross-cultural collaborations. A series of concerts – including a free outdoor concert – and initiatives with Luminato's Education and Outreach programs comprise the Kronos Quartet Residency at Luminato 2011.
Performing with Kronos for the first time in Canada are international guest artists the Alim Qasimov Ensemble, leading exponents of the Azerbaijani sung poetry known as mugham; Afghan rubâb player Homayun Sakhi; and Wu Man, whose virtuosity on the ancient Chinese pipa has won that instrument a new place in the modern musical world. The Kronos Quartet also performs a free concert at Metro Square on June 12.
For the first time in the Festival's history, Luminato's free music program inhabits one central, downtown location for the entire 10 days of the Festival. From June 10-19, Metro Square, located at the corner of King Street West and John Street, is transformed into Luminato's Festival Hub, serving as the home to nightly free concerts, a variety of interactive events, and the return of President's Choice1000 Tastes of Toronto, where more than 70 chefs prepare a decadent assortment of gourmet street food from around the world.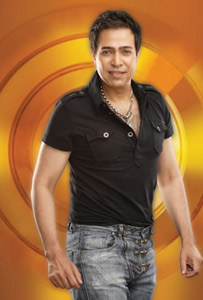 Free concerts at the Festival Hub cover a wide spectrum of musical genres and styles, ranging from a rare performance of Egyptian pop music sensation Hakim, to a concert by bhangra superstar Malkit Singh, and a musical tribute to the Italy 150 celebrations to an opening night concert featuring Montreal-based trip rock artists Beast and Halifax-based rockers The Joel Plaskett Emergency, to a performance by k.d. lang of her upcoming album Sing it Loud.
"Luminato's free celebrations are the heart of the Festival," said Janice Price, CEO of Luminato. "We are tremendously pleased that, for the entire Festival, Metro Square will be home to free concerts, a Festival box office, a gourmet street food fair, and a host of other free, participatory events. Luminato 2011 celebrates 10 days of free creativity in a centrally located, outdoor public space."
"Over the past four years, Luminato has presented a diverse musical program, ranging from world music stars, to renowned orchestral ensembles, to Canadian pop and folk icons," said Chris Lorway, Artistic Director of Luminato. "Now, celebrating the Festival's fifth year, Luminato presents a music program that runs the gamut of musical genres, representing artists from all over the world, as well as those here at home."
The fifth anniversary edition of Luminato takes place from June 10-19, 2011. Tickets for all Luminato 2011 programs will be available for sale as of April 16, 2011. For 10 extraordinary days in June, Toronto's stages, streets, and public spaces are illuminated with arts and creativity. Luminato is an annual multi-disciplinary celebration of theatre, dance, music, literature, food, visual arts, fashion, film, and more.
More at luminato.com.
Author:
World Music Central News Department
World music news from the editors at World Music Central