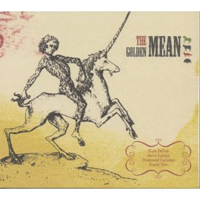 If you stand very still, tilt your head and gaze just so into the green you can see St. Patrick's Day from here. Those of you set on celebrating the saint's day with wild abandon will have to search elsewhere for authentic cabbage and bacon recipes or look up the proper procedure for tinting your beer green (which in my book constitutes a real crime) but what World Music Central can do is offer up some really great music. We've got pipes, fiddles and bouzoukis galore in some of the freshest Celtic music on the scene. We've got traditional tunes to get you on the dance floor, well, depending on how much of that green beer you imbibed, dreamy songs that mist over the smiling Irish eyes and ballads that will have you turning that green beer salty with shed tears.
Let's start with the Dublin-based label Kila Records. The Golden Mean, featuring Eoin Dillon, Steve Larkin, Desmond Cahalan and Frank Tate, is simply stunning with Uilleann piping, fiddle, viola, guitar, bouzouki and mandolin. Opening with the sharply energetic "Boy Raycer & Wexford Races," The Golden Mean shimmers with fine musicianship. Stand out tracks include the sweet "Star of the Sea," the strikingly eerie "Lament for Fr. Pat Noise," "The Yoghurt Weaver's Lament" and the charming "And Fox Ate Nandy's Red Shoe."
If you're set on blowing your musical socks off for St. Patrick's Day, then Kila Live in Dublin is the ticket. From the opening "Her Royal Waggledy Toes" through "Dusty Wine Bottle" to "Bully's Acre" to "Grand Hotel" to the wildly delicious "Luna Park" this fusion group strikes out with a savage coolness that simply turn Celtic music on its ear. Guest musicians Zakir Hussain and Trini Armstrong join Rónán Ó Snodaigh, Rossa Ó Snodaigh, Colm Ó Snodaigh, Lance Hogan, Brian Hogan, Dee Armstrong and Eoin Dillon on this romp through the imaginary world of Celtic fusion.
Listeners might fancy a bit of The Secret of the Kells with Bruno Coulais and Kila. The original soundtrack to the animated fantasy movie The Secret of the Kells features the musical compositions of Bruno Coulais working with Colm Ó Snodaigh, Tom Moore and Dee Armstrong. Fabulously cinematic in feel, this music moves though a rich, fantastical landscape with gems like "Opening Brendan," "Aisling Song," "In the Forest" and "The Monks." This would be a wonderful way to introduce children to the wild wilderness of storytelling and Celtic music.
Kila fans might also enjoy the import Soisin. Dreamlike and intimate, Soisin leaps headlong into nebulous with tracks like "The Derry Time," "St. Germain" and title track "Soisin." For those looking for the laid back shades of Celtic will certainly find Soisin to their liking. Tracks like "Miles na bPiobairi" and the elegantly spare "Chun na Farraige Sios" are striking.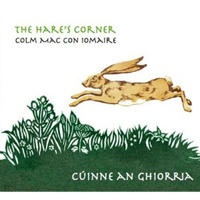 Plateau Records' The Hare's Corner by Colm Mac Con Iomaire is a rare treat. As one of the founding members of Kila, and part of Irish rock group The Frames, Colm Mac Con Iomaire is known as a first class violinist and his debut solo album The Hare's Corner is proof. Backed by bass, drums, harp, trumpet and piano, Colm's exquisite passion surfaces on each track, turning tracks like "Time Will Tell" and "Blue Shoes" and the sweetly worked "The Court of New Town" into impossibly rich tapestries.
Colm Ó Snodaigh mellows out the Celtic sound with Giving out on the Kila label. Dashing some jazzy sensibilities onto his Dublin roots, Colm Ó Snodaigh burns bright on this singer/songwriter tinged recording. From the quirky opening "Adieu" to the heartfelt "Leochaileach Aris" to the gentle "Sweet Child" and through to the soulful "Is Tu Mo Ghra" Colm's vocals warm the lyric soul.
Okay, let me say right here that it's best to just ignore the cover art of T with the Maggies. I simply can't imagine why you would use such hideous cover art to showcase some of the best current female Celtic singers, so you should just close your eyes and listen. Fashioned out of the vocals of Triona Ni Dhomhnaill, Maighread Ni Dhomhnaill, Mairead Ni Mhaonaigh and Moya Brennan, T with the Maggies is simply stunning. Rich tracks like the opening "Wedding Dress" and the soaring "Domhnach Na Fola" and fabulously exotic "Biodh Orm Anocht" overflow with the intricate crisscrossing lines of vocals of these remarkable voices. Equally satisfying are the tracks "Cuach Mo Londubh Bui," the sparkling "Ceol An Phiobaire" and the brilliant "A Stor a Stor a Ghra." Okay, there's not a single dud on this recording. You'll find these songstresses simply astonishing, just throw some duct tape over the unworthy cover art.
Fiddler Alasdair Fraser and cellist Natalie Haas will have you dreaming of rocky knolls, impossibly green fields and cozy sod fire-lit nights with their 2011 release of Highlander's Farewell out on the Culburnie Records label. Tapping into the deeply expressive song of the Celtic soul, Mr. Fraser and Ms. Haas breathe fresh life into such wonderful tracks like "Highlander's Farewell," "Jig Runrig/The Ramnee Ceilidh" and "Nathaniel Gow's Lament for the Death of his Brother/The Gallowglass." Crossing pollinating traditional Scottish tunes, Irish reels, country dances and Galician dance tunes, Mr. Fraser and Ms. Haas, along with guests such as Martin Hays, Dennis Cahill, Bruce Molksy, Brittany Haas, Ryan McKasson and Hanneke Cassel turn Highlander's Farewell into a wonderful treat. "A Bruxa/A Muineira de Chantada" and "Cragmont" are wickedly wonderful.
Liam Weldon's Dark Horse on the Wind out on the Mulligan Records label is one of those recordings that will raise the hair on the back of your neck; it's so good. The a capella opening title track "Dark Horse on the Wind" is a roundhouse slap of pure goodness. Spare and powerful, this recording strikes at the very heart of soulfulness and secures the place of the late Mr. Weldon as one of Dublin's finest balladeers.
With stunning tracks like "The Blue Tar Road," "The Town of Castle d'Oliver," "My Love Is a Well," "Jinny Joe" and the ode "James Connolly" this recording is a must for Celtic music aficionados. Kudos go to Compass Records for re-releasing this precious work.
Tattie Jam's release Jam, out on the Ruansey Records label with certainly get your blood pumping in the right proper Scottish tradition. Tattie Jam members Seylan Baxter on cello and vocals, Ruaridh Pringle on DADGAD guitar, tenor banjo, didgeridoo and vocals and Steve Forman on bodhran and percussion have whipped up a batch of traditional Scottish tunes and original compositions that will have fans begging for more and more likely begging for air because these musicians don't let up. Stand out tracks include the traditional "Are Ye Sleepin Maggie," "The Birken Tree" and delightfully quirky "Different" written by Mr. Pringle. Equally wonderful are the collection of jigs entwined in "At the Tap" and the dark "The Doctor's Dochter."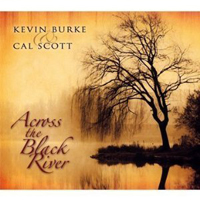 The Loftus Music label has some fine Celtic recordings out that include two of my favorites Suite and Across the Black River. Both recordings are the work of Irish fiddler Kevin Burke and guitarist Cal Scott and are chocked full of goodness. Across the Black River overflows with radiant tracks like "The Surround/The Red Stockings," "The Lighthouse Keeper's Waltz" and "The Doon Reel/The Reel of Mullanavat/Maud Miller." Bright and bubbling the tracks are worked with the mastery of Mr. Burke and Mr. Scott and backed by such guests as accordionist Johnny B. Connolly, flautist Michael McGoldrick and double bassist Phil Baker.
The equally wonderful Suite opens with the brightly worked "The Rabbit's Ear/The Stirabout Road/Kiss the Bride" that simply shimmers with Mr. Burke's fiddle lines against Mr. Scott's guitar work. "Stella's Waltz" is masterful and the Irish Session Suite, ten traditional tunes arranged in four movements is charmingly elegant and a treat for Celtic music fans.
Loftus Music also has Patrick Street's On the Fly that will surely appeal to fans with a line up that includes fiddler Kevin Burke, fiddler, banjo player and flautist John Carty, guitarist and vocalist Ged Foley and mandolin, mandola, bouzouki and harmonica player and vocalist Andy Irvine. On the Fly serves up brilliantly hearty Celtic fare with brightly saucy numbers like "Slip Jigs: Na Ceannabhain Bhana/Paidin O Raifeartaigh," "Jigs: Happy to Meet Sorry to Part/Old Apples in Winter/Cherish the Ladies" and the old country poignant "Air/Jig: Seanamhac Tube Station" composed by John Carty. Also, the track "Reels: The Boys of Malin/ John Stenson's Nos 1& 2" is a jaunty pick-me-up for St. Pat's Day.
Celtic fanatics are sure to enjoy Equinoxe by The Celtic Fiddle Festival, out on Loftus, with fiddlers Kevin Burke, Christian Lemaitre and Andre Brunet and guitarist Ged Foley. "Disput/Kerreg Beg An Treiz," "Ton Bale Plevin-Dans Fisel" and "The Sligo Maid/The Killavil Fancy/The Sailor on the Rock" are all stand out tracks on this fine recording. Equally dishy is "Maureen's Fancy/The Ceili Jig/The Swinging Jig."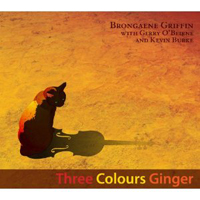 For a fine time and a little poetry is the Loftus Music release "Three Colours Ginger" by Brongaene Griffin with Gerry O'Beirne and again Kevin Burke. Sweet and lively this CD has a cat theme with such tracks as "Colourpointe – The Cat in the Fiddle Case/The Fisher's Hornpipe," "Gorby – Gorby and the Rats/In the Tap Room/The Foxhunter" and "Marbled Ginger – The Cat in the Corner/The Cat's Meow/The Campbells Are Coming." Charming and lovely the music and poetry mix is evocative. With music as good as this and a portion of the proceeds going to The Feral Cat Coalition of Oregon this CD is well worth a listen.
Dipping into the Celtic music traditions in Spain, A Banda Das Crechas' ABDC is a stunning listen into the sounds of Galicia. Hearty and exotic A Banda Das Crechas opens ABDC with the raucous "Xota e Muineira de San Adrian de Cobres" and dazzles with numbers like "Pasodobre de Mallou" and "Xotis Romanes." Pulling influences from across the musical map from Macedonian folk tunes to Norwegian music to songs of Galician emigration to Cuba make ABDC another stunning aspect of Celtic music.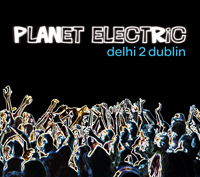 Vancouver, Canada's Delhi 2 Dublin's Planet Electric might be a little out on the limb for traditionalists, but for fusion fans this CD is a high octane hybrid of Bhangra, Celtic, Dub Reggae and electronica. Brimming over with frenetic energy, fusion fans will be wowed by such tracks as "Master Crowley," "Raise It Up" with guest Mista Chatman and "Harmonizin." Throwing caution to the wind and everything else in the mix, Delhi 2 Dublin will have electronic music junkies writhing on the floor with tracks like "The Happy Track" and "Bodega Ridge" parts 1 and 2.
Last, but certainly not least, Compass Records has put out the Altan 25th Anniversary Celebration CD. Altan's Mairead Ni Mhaonaigh, Ciaran Tourish, Dermot Byrne, Ciaran Curran and Mark Kelly are joined by the R.T.E. Concert Orchestra under the leadership of David Brophy for this recording. Scrumptiously delightful, this recording will put the Celtic spirit back into the Irish at heart. With "Is the Big Man Within/Tilly Finn's Reel," "Xiti na gCumann," "I Wish My Love Was a Red Red Rose" and "Molly na gCuach Ni Chuilleannain" among the tracks who couldn't be completely charmed?
So, as the old Celtic Blessing goes:
May the blessing of light be on you-
Light without and light within.
May the blessed sunlight shine on you
And warm your heart
Till it glows like a great peat fire.
Happy St. Patrick's Day and good music to you and yours.
Author:
TJ Nelson
TJ Nelson is a regular CD reviewer and editor at World Music Central. She is also a fiction writer. Check out her latest book, Chasing Athena's Shadow.
Set in Pineboro, North Carolina, Chasing Athena's Shadow follows the adventures of Grace, an adult literacy teacher, as she seeks to solve a long forgotten family mystery. Her charmingly dysfunctional family is of little help in her quest. Along with her best friends, an attractive Mexican teacher and an amiable gay chef, Grace must find the one fading memory that holds the key to why Grace's great-grandmother, Athena, shot her husband on the courthouse steps in 1931.
Traversing the line between the Old South and New South, Grace will have to dig into the past to uncover Athena's true crime.