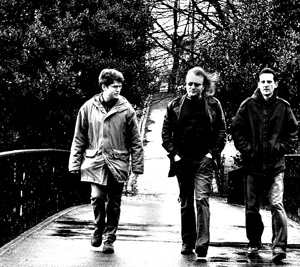 On Wednesday, February 23, Philadelphia's Crossroads Music presents renowned Irish band Buílle, with John Doyle, probably the finest guitarist performing Irish traditional music today. The concert will take place at 7:30 pm at 801 South 48th Street in West Philadelphia.
Buílle was formed in 2004 by Armagh born brothers Niall and Caoimhín Vallely along with Paul Meehan and Brian Morrissey as a vehicle to perform a body of new tunes written in a traditional style with contemporary arrangements. They released their first album, Buille, in 2005 to rave reviews and went on to tour extensively across Ireland, the UK, Europe, USA and Canada.
Niall Vallely has established himself as one of the most original and distinctive voices in Irish traditional music. He began learning the concertina at the age of seven, taught by his parents Brian and Eithne Vallely, founders of the Armagh Pipers' Club, and over the years he has developed a unique approach to playing the instrument.
In 1990, while studying music at University College Cork, Niall formed the group Nomos, now recognized as one of the most important Irish bands of recent times. During his ten years with that band and worked on several projects with composer/pianist Mícheál Ó Súilleabháin.
Since 2000, Niall has performed solo and with musicians such as Karan Casey, Tim O'Brien, Mícheál Ó Súilleabháin, Paddy Keenan, Mel Mercier and also composed a significant body of new music. In 2007 he was commissioned by the BBC to compose music for traditional musicians and chamber orchestra for a major TV series.
In 2008 Niall Vallely composed an electro-acoustic piece entitled "Rakish" based on the classic 1947 recording of traveling piper Johnny Doran and is currently working on a new commission for the 2009 Cork Folk Festival.
Caoimhín Vallely first came to prominence as fiddle player with the exciting Cork band North Cregg but has emerged in recent years as one of the most interesting and individual piano players on the traditional music scene from his work with Buílle, Karan Casey and Brian Finnegan.
Like Niall, Caoimhín began tin whistle lessons at the Armagh Pipers Club as a young child before moving on to learn the fiddle with his mother Eithne. At the same time he began going to classical piano lessons with local maestro Romeo Forte and after a while started experimenting with traditional music on the piano. On leaving school he also studied music at University College Cork and the University of Limerick, where he completed an M.A. in Traditional Music Performance.
Caoimhín has played and recorded with many different bands and individuals over the years, including Brian Finnegan (Flook) and Kathryn Tickell. While studying in Cork, he co-founded the group North Cregg and recorded and performed with Nomos, his brothers Niall and Cillian, Karan Casey, Tejedor, Cormac Breatnach, Mícheál Ó Súilleabháin and Mel Mercier, Alan Kelly, Crash Ensemble, RTÉ Concert Orchestra, Meabh O'Hare & Conor Byrne, Martin Meehan, Barry Kerr, and Jarlath Henderson & Ross Ainslie.
His 2005 debut album "Strayaway" was a mixture of traditional Irish music on solo piano and ensemble pieces with Brian Morrissey, Paul Meehan, Martin Leahy and brothers Niall and Cillian Vallely. He is currently a full time member of the Karan Casey Band, and tours and teaches quite extensively at the Armagh Pipers Club, the University of Limerick, Dundalk Institute of Technology and University College Cork. He is also an external examiner for the London College of Music.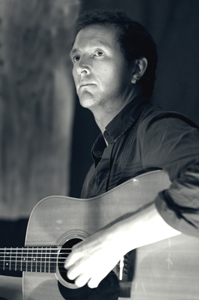 John Doyle's gifts as a guitarist, songwriter, vocalist, and producer have played an essential role in the ongoing renaissance of Irish traditional music. Born in 1971 in Dublin to a family of musicians and singers, John was surrounded by traditional music from his earliest years. His father Sean is a remarkable singer and collector of songs, with a vast repertoire of traditional ballads committed to memory. Tommy Doyle, John's grandfather (from Co. Sligo ), taught him his first instrumental tunes.
As a member of Irish-American supergroup Solas – and a highly sought-after session player – Doyle pioneered a rhythmic, sophisticated approach to Irish guitar accompaniment, setting a new standard for the instrument.
When the original members of Solas parted ways, Doyle embarked on a solo career, producing albums for other artists and touring as a sideman as well as recording his own material. Preserving the tasteful simplicity of tradition, Doyle nonetheless adds a contemporary edge, finding fresh life in even the most well-worn of tunes. His playing encompasses hard-driving strumming, inventive chord voiceings, precise single-note runs, and powerful rhythmic effects borrowed from traditional instruments such as the bodhran and fiddle.
Buílle recordings available:
John Doyle recordings available:
Niall Vallely recordings available:
Crossroads Music
South 48th Street, Philadelphia (in Calvary Church)
215-729-1028
Tickets are $10-$30 and are available both at the concert and online at www.crossroadsconcerts.org.
Author:
World Music Central News Department
World music news from the editors at World Music Central