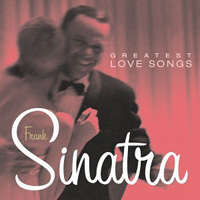 Valentine's Day is right around the corner and love is in the air. If you've set your plans and have lined up the flowers, chocolates, candles and romantic dinner but are still relying on Barry White to set the mood you might need some updated music suggestions. Well, it's World Music Central to the rescue. We dug through our stacks for some mood music to spice up your Valentine's Day. We've got some standards, classics and a few off beat suggestions to smooth the way to romance.
First up is the track "Popsicle Toes" by Michael Franks, suggested to us by World Music Central friend Bob Haddad. Sleek and sassy, this is a swinging track and is sure to get you and your significant other floating across the floor. Evangeline Kim, another World Music Central friend, offered up Andrew Sterman's Blue Canvas with Spiral, Sussan Deyhim's City of Leaves and Nuriya's sizzling 2011 release "Tanita." I'd advise drinking plenty of water before Nuriya.
There's are some sultry classics on Love Songs by Miles Davis and Loves Songs by Etta James, including "At Last" which is worth a turn on the dance floor.
In keeping with the theme there is also Love Songs by Nat King Cole, which features some remastered classics like "When I Fall in Love," "Autumn Leaves" and "Let There Be Love." And the classic of all classics has to be Greatest Loves Songs by Frank Sinatra with tracks like "My Funny Valentine," "The Way You Look Tonight" and "You'd Be So Easy to Love." You can't go wrong with Frank.
World music fans might want to check out Vinicius Cantuaria and Bill Frisell's latest Lagrimas Mexicanas. There are some real gems on this CD like the dishy "Mi Declaracion" or smooth "Aquela Mulher."
Let's not forget the grand dame of the Buena Vista Social Club Omara Portuondo. Her Buena Vista Social Club Presents Omara Portuondo is stunning and a little cha cha cha will heat up any Valentine's Day. Following along in that same vein is Buena Vista Social Club Presents Ibrahim Ferrer. You simply can't go wrong with "Herido de Sombras" or "Aquellos Ojos Verdes" sung by the master himself. Let's not forget the mistress of fado Mariza. Her Fado Curvo has some lovely tracks.
Milton Nascimento's Novas Bossas is well worth a listen, as well as Art of Love with tracks by Mr. Nascimento, Hassan Hakmoun, Natalie Merchant, Robert Sadin and Madeleine Peyroux. Putumayo Presents Sahara Lounge, India and Latin Lounge possess some plummy tracks to get you in the mood.
For a real treat, try Afro-Spanish singer Buika. She has transformed the old time copla love songs, making them accessible to new generations. Try her albums Niña de Fuego and El Ultimo Trago.
Perhaps you're looking for something steamy. You might want to check out The Tantalizing Tangos of Argentina by the Buenos Aires Tango Orchestra or the darkly sultry Tango 3.0 by the Gotan Project. There's also Revancha Del Tango by Gotan Project with enhanced, extra tracks – that is if you've got the stamina.
Now that you can purchase individual tracks, you've no reason to make one of those clunky mixed tapes this Valentine's Day. Now off with you! Go and sweep your sweetie off his or her feet and eat plenty of chocolate. Chocolate and music – does it get any better than that?
Author:
TJ Nelson
TJ Nelson is a regular CD reviewer and editor at World Music Central. She is also a fiction writer. Check out her latest book, Chasing Athena's Shadow.
Set in Pineboro, North Carolina, Chasing Athena's Shadow follows the adventures of Grace, an adult literacy teacher, as she seeks to solve a long forgotten family mystery. Her charmingly dysfunctional family is of little help in her quest. Along with her best friends, an attractive Mexican teacher and an amiable gay chef, Grace must find the one fading memory that holds the key to why Grace's great-grandmother, Athena, shot her husband on the courthouse steps in 1931.
Traversing the line between the Old South and New South, Grace will have to dig into the past to uncover Athena's true crime.