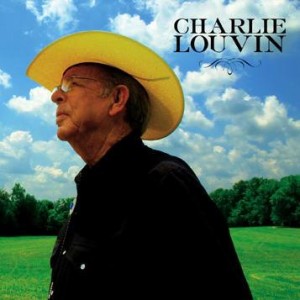 Country singer and musician Charlie Louvin passed away at his home in Wartrace, Tennessee on Wednesday, January 26, 2011. The 83-year old died after battling pancreatic cancer for the past six months.
Born on July 7, 1927 in Henegar, Alabama, Charles Elzer Loudermilk, Mr. Louvin is best remembered as a vocalist and guitarist for the brother duo the Louvin Brothers along with his older brother Ira. Adopting the name Louvin, the brothers began their musical career in the 1940s as gospel singers. Passing over into the mainstream, the pair released "The Get Acquainted Waltz" single with Chet Atkins and gained some recognition and airplay.
The brother duo would go on to record hits like "Cash on the Barrelhead," "When I Stop Dreaming" and the 1955 hit "I Don't Believe You Met My Baby." With a number of country music hits in the 1950s and 60s, the Louvin Brothers' sound infected the airwaves and influenced groups like The Everly Brothers, The Beach Boys and The Byrds, as well as Gram Parsons and Emmylou Harris.
The brothers struggled the brother Ira's drinking problems and violent behavior and finally broke up in 1963. Ira would die in a car accident two years later. Charlie Louvin went on to pursue a solo career, recording such albums as The Many Moods of Charlie Louvin (1966), The Kind of Man I Am (1969), Something to Brag About (1971) recorded with Melba Montgomery and the 2008 Steps to Heaven.
Mr. Louvin earned a spot in the Country Music Hall of Fame in 2001, along with his brother. He was also a performing artist and elder statesman for the Grand Ole Opry. In 2004, Livin', Lovin', Losin': Songs of the Louvin Brothers, with Mr. Louvin's niece Kathy Louvin as executive producer, was awarded the Best Country Album at the Grammy Awards.
No announcement has yet been made regarding memorial services for Mr. Louvin.
Author:
TJ Nelson
TJ Nelson is a regular CD reviewer and editor at World Music Central. She is also a fiction writer. Check out her latest book, Chasing Athena's Shadow.
Set in Pineboro, North Carolina, Chasing Athena's Shadow follows the adventures of Grace, an adult literacy teacher, as she seeks to solve a long forgotten family mystery. Her charmingly dysfunctional family is of little help in her quest. Along with her best friends, an attractive Mexican teacher and an amiable gay chef, Grace must find the one fading memory that holds the key to why Grace's great-grandmother, Athena, shot her husband on the courthouse steps in 1931.
Traversing the line between the Old South and New South, Grace will have to dig into the past to uncover Athena's true crime.