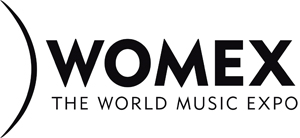 The 2011 edition of WOMEX, the leading international professional market for world music, will be taking place in Copenhagen, Denmark, from Wednesday, October 26th through Sunday, October 30th of 2011. This will be the third and final edition in Copenhagen.
The event will feature the popular Trade Fair, Conferences, Film Market and the attention-grabbing Showcase Festival during the 5 days. The 2010 edition saw 2440 delegates from 94 countries and 650 exhibiting companies.
WOMEX 10 presented 59 acts including 300 artists from 38 countries, featuring 5 nighttime stages at the spectacular DR Koncerthuset – again offering some of the best sound conditions ever at a WOMEX – and one Daycase Stage at the new daytime venue Forum Copenhagen. In addition to the official WOMEX Showcases selected by the Jury and in honor of WOMEX's current home region, one of the stages was entirely dedicated to artists from the Nordic countries. Each of the three nights on the offWOMEX Stage highlighted a particular country/region: Spain, Québec and Wales.

More than 60 speakers from 21 countries shared their professional know-how with WOMEX delegates in 20 Conference Sessions centring the The Live, The Recorded, and The Digital Experience, as well as the "Vision Beyond". The Mentoring program, a new Matchmaking service for publishers and Country Speed-Dating with Brazil and Canada were fully booked.
Conference speakers included Joe Boyd (USA/UK), Carthage Music; Michele Flannery (USA), YouTube; Erik Gilbert (USA), IODA; Peter Hvalkof (Denmark), Roskilde Festival; Peter Jenner (UK), Sincere Management/IMMF/UK MMF; Risto Kivelä (Finland), government adviser in the Finnish Ministry of Culture and counsellor in the EU Representation; Dennis Murcia (Colombia), Codiscos; Juan Paz (Colombia/UK), Music Ally/Aliado Digital; Girish Raj (India/USA), IDIGO/Kinetic Management; Ahmet Ulug (Turkey), Pozitif Productions; among others.
WOMEX also featured a platform for world music in audio-visual media: 14 Film Screenings, mainly music documentaries, and a dedicated Conference Session were programmed by WOMEX's long-term partner IMZ International Music + Media Centre, Austria.
A festive Opening Concert – The Chaosmos of Korean Music: Heaven, Earth and Human – presented three of the finest bands on the contemporary Korean music scene.
Three WOMEX Awards honored the artist Danyèl Waro from La Réunion; fRoots Chief Editor Ian Anderson, UK, on behalf of the independent press; and Top Label world village/harmonia mundi based in France/USA/UK/Spain.
WOMEX has a three-year partnership with World Music Fair Copenhagen, an organisation created by several key cultural players from Denmark to host WOMEX in Copenhagen from 2009-2011: First and foremost Roskilde Festival, Copenhagen Jazz Festival and Wonderful Copenhagen. The other principal members comprise the Danish Center for Culture and Development (CKU/DCCD), Global Copenhagen and World Music Denmark in cooperation with Welcome Meeting Management.
WOMEX 2011 is a production of Piranha WOMEX, in cooperation with World Music Fair Copenhagen.
Author:
World Music Central News Department
World music news from the editors at World Music Central