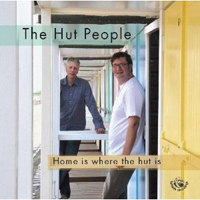 Our contributor Jill Turner of GondwanaSound in the U.K. presents her list of best world music recordings of 2010.
1. The Hut People – Home is Where the Hut Is (Fellside)
Award winning folk musician Sam Pirt and multi talented percussionist Gary Hammond
explore tunes and rhythms from around the world, demonstrating that all you need is a pig, percussion
and a good groove.
2. Rise and Shine – Sierra Leone's Refugee All Stars (Cumbancha)
Sheer joy. Organic roots music mixed in with one of SL's favourite musical genres, reggae, as survivors from a brutal civil war demonstrate the power of music and human resilience.
3. Idrissa Soumaoro – Djitoumou (Lusafrica)
Suprisingly only the second album in a career spanning over thirty years, mainly as a side man. This album mixes styles old and new and once more demonstrates Soumaoro is a superior songwriter and arranger.

4. Les Espoires de Corinthie – Tinkhinyl (Woutanara)
Manding roots traditions from Guinea Conakry. Hugely popular on the radio back home, the soft UK launch failed to get the album the coverage it deserves.
5. Carlou D – Muzikr (World Village)
Ex Positive Black Soul member explores his spiritual side and gets to sing with his life long musical hero Youssou N'Dour. Check out the most heart rending song about his mother, Namenala.
6. AfroCubism (World Circuit)
A concept as well as an album title as Malian and Cuban musicians explore each others traditions. Its on my list due to the track Jarabi a real heart melting track from my all time favorite singer Kasy Mady Diabate
7. Mariem Hassan – Shouka (NubeNegra)
Saharawi music and culture at its best. Uncompromising, the lyrics continue to promote Saharawi culture whilst never forgetting the Saharawi people in exile and the continuing occupation of their land by Morocco.
8. Dobet Gnahore – Djekpa La You (Contre Jour)
Dobet has arrived.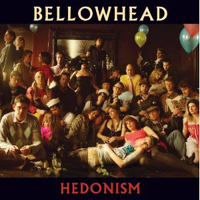 9. Ebo Taylor – Love and Death (Strut)
Strut are a label right at the forefront of the trend for the retro dance sounds from West Africa. But this is no vintage recording. Whilst Ebo Taylor cuts cropped up on Soundway and Analog Africa comps this year, this is an album of new recordings as one of Ghana's best loved band leaders returns to the recording studio.
10. Bellowhead – Hedonism (Navigator)
There's something about Bellowhead, as a subtle eccentricity seeps out but its the sum of all of the parts, all the musicians playing their hearts out that somehow makes being English cool.

Best compilation albums
1. Angola Soundtrack – Samy Ben Redjeb (Analog Africa)
Samy raises the bar once more with a stunning set of tunes, all licensed and with a beautiful cd booklet. Rarrrrrrrrr.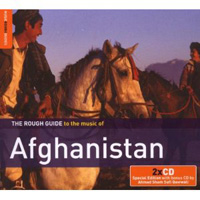 2. Balkan Fever London presents…. Never Mind the Brass – compiled by Sebastien Merrick (Green Queen)
Playing with the words Mind the Gap, which all travelers of the London Underground Tube system will be familiar with. Thoughtfully put together, this album showcases underground and more mainstream Balkan talent that has, in the main all originated in the UK. Tracks that have become firm favorites with the Balkan Fever crowds in London and the many Balkan nights that have sprung up around the UK.
3. The Rough Guide to the Music of Afghanistan – compiled by Simon Broughton (World Music Network)
The real soul of Afghanistan shines through, one that various notorious regimes haven't been able to supress or destroy. Compiled by the director of Breaking the Silence, Simon is not afraid to place the pop talents of Afghan Idol alongside the folk traditions of one of the best Rubab players, Homayun Sahki and Sarinder player Mashinai. Also comes with a bonus cd of Afghan Qawalli music courtesy of Ahmad Sham Sufi Qawalli Group.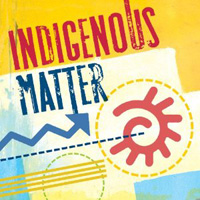 4. Indigenous Matter – music from Africa and America – compiled by Chris Wallbank (In the Woods)
In the Woods Records offer up some gems from the vaults of Wallbank Warwick Communications when cd's were an expensive novelty, the term world music hadn't been invented and digital equipment was never used for field recordings. A fine mix of roots music from West Africa and early studio recordings of Tito Puente and band, all supplemented with absorbing sleeve notes – far removed from the concrete world of the twin towers, the scene of a mid 80's photo shoot in the mid with Tito Puente.
5. Roots of OK Jazz – compiled by Vincent Kenis (Crammed)
Better known for his work with Konono No 1 and more recently Staff Benda Bilili, Vincent Kenis' relationship with the musical output of DR Congo extends further, as he traveled around collecting old vinyl from the 50's. All lovingly dusted down and presented in a digipak with great black and white photos and informative sleeve notes.
6. Revolution Disco – compiled by Yuri Gurzhy (Trikont)
Trikont are masters of leftfield comps with interesting themes. Here Yuri puts together a non stop party of knees up Russian ska, klezmery balkanatic anthems. The soundtrack for any student demo or sit in worth its salt.
7. Yes We Can – Compiled by Rose Skelton (Out|Here)
Rose develops an interesting themed compilation. The pot of gold at the end of the rainbow for many African youths, willing to risk life and limb to try and establish a new life in Europe. This is the soundtrack to successes, failed attempts, the politics and the pressures. Urban music with a common theme and the ultimate message.
8. Unite – A Gathering of Strangers (Mule Satellite Records)
At a time when fascist parties are on the rise in Europe, seeking to divide people and detach us from our humanity, Transglobal Undergrounders Tim and Hami are joined by friends to shatter the myths behind immigration. No –one enjoys forced separation from their home, an economic necessity that has been going on for centuries with folk songs to prove. All remixed for the 21st century.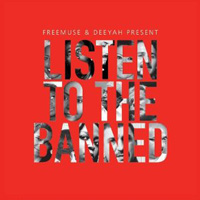 9. Listen to the Banned – compiled by Deeyah for FreeMuse
Music brings joy, unites people and gives a voice to the voiceless. Long time campaigners for freedom in music, Freemuse team up with Deeyah to compile some contemporary tracks from artists who have been censored, harrassed, imprisoned and even tortured for their music. Hard to believe but the accompanying booklet tells their story.
10. Next Stop Soweto –compiled by Duncan Brooker and Francis Gooding (Strut Records)
Looking at South African music in the 60's and 70's you're taken on a journey through Township Jive, South African Soul, funk and Hammond orchestras through to some of the mighty names in South African Jazz. There's more to South Africa than the World Cup in 2010.
Related articles: Best World Music Recordings of 2010, Editor's Picks
GondwanaSound broadcasts on Sheffield Live! 93.2FM to the fourth largest city in the UK and is carried on African Internet Radio twice a week.
Jill Turner contributes to Songlines Magazine, World Music Central and is on the fRoots critics albums of the year panel.
Author:
World Music Central News Department
World music news from the editors at World Music Central