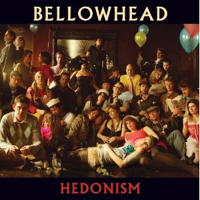 The winners of the 25th annual fRoots Critics Poll Albums Of The Year were exclusively announced last night on BBC Radio 3's World On 3. World On 3's Mary Ann Kennedy and fRoots Editor Ian Anderson revealed the winners:

Founded in 1979, fRoots is the world's longest continually published folk, roots & world music magazine, recipient of the 2010 WOMEX Award for Professional Excellence.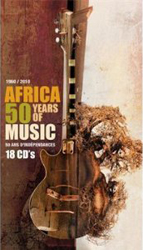 Every year since 1986 fRoots has polled experts in the UK and abroad to decide the Album Of The Year in folk, roots & world music. With over 300 writers, broadcasters and activists on the panel, it is established internationally as the most extensively researched and prestigious annual poll of its kind.
When the BBC instigated their Awards For World Music in 2001, the fRoots Critics Poll was incorporated into them as the Album Of The Year. It's "The best researched guide to the key world roots albums of the year" (BBC Radio 3).
The BBC ceased its Awards For World Music after 2007, and so the fRoots Critics Poll Albums Of The Year continued in its own right as the de facto flagship industry awards. It has wide support including from all the previous partners in the BBC Awards and since 2008 has Amazon.co.uk as retail partner.
Buy the winning albums:
Related stories:
Author:
World Music Central News Department
World music news from the editors at World Music Central