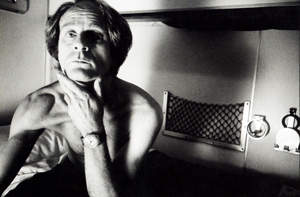 Mario Pacheco, an essential figure in the development of contemporary Flamenco and other musical genres in Spain in the last two decades, died today in Madrid.
The Spanish entrepreneur was the founder of the legendary Nuevos Medios record label. He was an influential record producer and also a renowned photographer.
Mario Pacheco was born in Madrid in 1950. He launched Nuevos Medios in 1982, at a time when Madrid was experiencing its famous 'movida '(an explosion of innovative music and art). "Nuevos Medios was created so that my wife Cucha Salazar, and I could dedicate time to that which we loved, doing it our way," said Mario Pacheco. "The idea was in the environment, in all places there were independent labels (Factory, Rough Trade, etc.). It was the wave after the punk era, following the philosophy of "do it yourself." Joe Boyd, an American producer who had just started his own label, Hannibal Records, encouraged us. The first partners were all from Majorca and among them were members of Joan Miró's family. Miró designed our logo."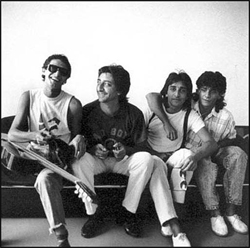 At a time when Flamenco did not get the respect it deserved, Mario Pacheco signed many of the key figures in the Nuevo Flamenco movement, young musicians who renovated flamenco or mixed it with other musical forms. At the same time, he released music by leading new wave artists and contemporary jazz musicians. "When we started, we only wanted to focus on jazz and flamenco, or similar things. But the movida as well as the indie movement were irresistible," said Pacheco. "There was a time when we released music by Joy Division and New Order, of The Smiths and Keith Jarrett, Pat Metheny, Steve Reich, Bill Evans, Art Pepper … In addition, our traditional Latin music compilations, specially the Cuban ones, such as Bola de Nieve or Beny More were ahead of their time, before the "Buena Vista Social Club" or "Lágrimas negras" phenomenon. We were also producing Golpes Bajos, Pata Negra, Ketama, Martirio."
Nuevos Medios released albums by some of the most significative artists of the period: Ketama, Diego Carrasco, La Macanita, Pata Negra, Ray Heredia, and la Barbería del Sur. "There are few countries in the world where you can walk around and listen to something different and original. Spain is one of them because of the vitality of flamenco," said Pacheco. "We carried the weight of flamenco renewal between the 1980s and 1990s. We were in sync with a generation of really interesting artists. We applied a different kind of marketing and explained it throughout the world. All of this thanks to the fact that we recorded some very good albums."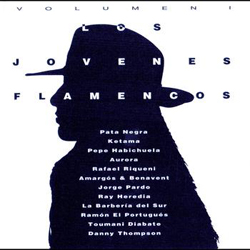 The Los Jóvenes Flamencos compilations introduced new fans to the new sounds of Flamenco, including Ray Heredia, Jorge Pardo, Amargos and Benavent, La Barbería del Sur, and Ramon El Portugués. Hannibal licensed the albums and Rykodisc distributed them in North America. "There are essential albums such as Blues de la Frontera" by Pata Negra, "Songhai" by Ketama and Toumani Diabate and "A Santa Compaña" by Golpes Bajos," said Pacheco. "There were also four albums that people should listen to forever. In chronological order, they are "El eterno femenino" by La Mode, "Taquicardia" by Vainica Doble, "Quien no corre, vuela" by Ray Heredia and "Veloz hacia su sino" by Jorge Pardo."
"I learned a few weeks ago that his illness had won the battle, from talking to his close friend, Joe Boyd, who lamented the fact that he had never given him the tribute he deserved while he was alive," said Lara Lopez Fernandez, director of Radio 3 (Spanish National Radio, RNE). "There were some attempts, like when Territorios Sevilla proposed to put together a Nuevos Medios special, for one of the anniversaries which I can't recall. It never happened. He preferred to have a couple of concerts by his artists, without tributes.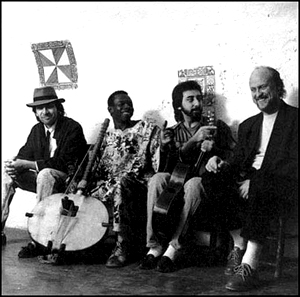 Things weren't easy with Mario: he was always one step ahead, inventing, organizing, propelling. His way, of course. That way which allowed him to work with flamenco artists when no one knew how to do it. He turned his efforts and passion into the great brand of new music in Spain, with the few resources of Mario and his team. I will miss his stubborn, lucid, and visionary stamp. With Mario Pacheco a way of living music disappears in our country because there is no continuity and nothing is the way it used to be. But overall because Mario won't be there anymore to pick up the phone and carry out those insanely wonderful, impossible dreams."
"Mario Pacheco was the soul of Nuevos Medios and one of the most important producers we've had in Spain," said Manuel Domínguez , producer and owner of the Nubenegra world music label. "With a logo designed by Joan Miró, Nuevos Medios has been a synonym for independence and great music, always linked to taking risks and seeking innovative adventures, far from the paths used by the masses.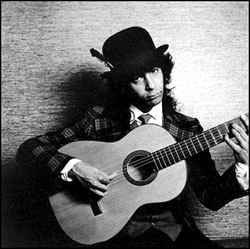 All I need to do is to browse through my record collection to realize that many of my favoritres were released by this 60 year old man who died of cancer: La Mode, Golpes Bajos, Pata Negra, Jorge Pardo, Songhai, Morente, Martirio, Ketama, Songhai, La Barbería del Sur, los Habichuela, Riqueni, and a long list of nuevos flamencos and other not so new. He also introduced us to The Smiths, Steve Reich, Keith Jarrett, Codona, María Teresa Vera, Chabuca Granda and Bola de Nieve, very different universes, but joined by their creative category.
In these uncertain times, he joined forces with other independent labels to defend that freedom of action which is imprescindible in the field of record production.
Together with his recordings, he leaves behind an extensive collection of photo portraits in black and White of musicians and artists that have his personal touch. "
"He encouraged me to record a solo bass album," said Flamenco bass pioneer Carles Benavent.
"He was the driving force that made flamenco what it is today," said Josemi Carmona of Ketama.
Even though Spain had an explosion of independent labels in the last two decades, Mario Pacheco kept find some of the best new talent in Spain, including Son de la Frontera, the all-female band Las Migas, which recently showcased at WOMEX 2010, and flamenco bassist Antonio Ramos 'Maca.'
"We were lucky to meet Mario last year," said Isabelle Laudenbach of Las Migas. "It was when we decided to release the Las Migas album through Nuevos Medios. I was impressed by the shine in his eyes, the excitement with which he talked about our project, even though he had produced hundreds of records and despite his poor health. His excitement talking about music and musicians, of the history of nuevo flamenco of which he was one of the key figures, of the sincerity is his voice and the tone of someone who knows more than anyone about this world of music and recordings…Sadly, we met him for a brief period of time. Six months ago, when we had the record release presentation, he was excited, talking about the future, with an incredible spirit despite his illness."
At the time of his death, Pacheco was the president of the Unión Fonográfica Independiente (UFI), the association of Spanish independent labels.
Author:
Angel Romero
Angel Romero y Ruiz has been writing about world music music for many years. He founded the websites worldmusiccentral.org and musicasdelmundo.com. Angel produced several TV specials for Metropolis (TVE) and co-produced "Musica NA", a music show for Televisión Española (TVE) in Spain that featured an eclectic mix of world music, fusion, electronica, new age and contemporary classical music. Angel also produced and remastered world music albums, compilations and boxed sets for Alula Records, Ellipsis Arts, Music of the World.