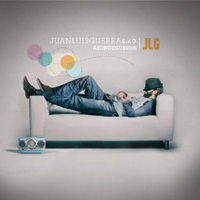 Domican bachata star Juan Luis Guerra, Spain's Buika and Brazil's Gilberto Gil are among the winners of the 2010 Latin Grammy awards. The Latin Recording Academy hosted the 11th Annual Latin GRAMMY Awards on November 11, 2010 in Las Vegas at the Mandalay Bay North Convention Center.
Juan Luis Guerra's album, A Son De Guerra won the Album of the Year and Best Contemporary Tropical Album awards. A Son De Guerra crosses musical boundaries and features guests appearances by Colombian rocker Juanes, and American trumpeter and composer, Chris Botti.
Afro-Spanish sensation Buika won the Best Traditional Tropical Album with her latest album, El Último Trago. The album was recorded in Havana (Cuba). Buika joined forces with Cuban legend Chucho Valdés. El Último Trago has been released in 20 countries. Buika is currently touring the United States and Canada and has already visited New York, Los Angeles, Toronto, Vancouver, Chicago, Boston, Philadelphia, Pennsylvania, Denver, and Houston. She will be performing in Dallas on November 13, Puerto Rico on November 18, and her tour will end at the James L. Knight Center in Miami on November 20.

The Latin Recording Academy is an international, membership-based organization comprised of Spanish- and Portuguese-speaking recording artists, musicians, songwriters, producers and other creative and technical recording professionals. The organization is dedicated to improving the quality of life and cultural condition for Latin music and its makers. In addition to producing the Latin GRAMMY Awards to honor excellence in the recorded arts and sciences, The Latin Recording Academy provides educational and outreach programs for the Latin music community.
Award winners include:
Album of the Year 
A Son De Guerra – Juan Luis Guerra (Capitol Latin)
Best Flamenco Album
Sonanta Suite – Tomatito (Universal Music Spain)
Best Traditional Tropical Album
El Último Trago – Buika (Warner Music Spain)
Best Folk Album
Tesoros De La Música Venezolana – Ilan Chester (Independiente / Últimas Noticias)
Best Salsa Album
Irrepetible – Gilberto Santa Rosa (Sony Music)
Best Cumbia/Vallenato Album
Listo Pa'la Foto – Diomedes Díaz y Alvaro López (Sony Music)
Best Contemporary Tropical Album
A Son De Guerra – Juan Luis Guerra 4.40 (Capitol Latin)
Best Tango Album
De Corazón a Corazón Mariachi Tango – Aida Cuevas (E-35)
Best New Artist
Alex Cuba
Best Singer-Songwriter Album
Cantares del Subdesarrollo – Rubén Blades (Rubén Blades Productions)
Best Brazilian Contemporary Pop Album
Bom Tempo – Sergio Mendes (Concord Records)
Best Samba/Pagode Album
Tô Fazendo a Minha Parte – Diogo Nogueira (Emi Music)
Best MPB (Música Popular Brasileira) Album
Banda Dois – Gilberto Gil (Warner Music Brazil/ Gege Produções/ Geléia Geral)
Best Native Brazilian Roots Album
Fé na Festa – Gilberto Gil (Universal Music Latin America)
Best Latin Jazz Album
Sambolero – João Donato Trio (Dubas Música / Universal Music / Acre Musical)
Best Instrumental Album
A Time for Love – Arturo Sandoval (Concord Jazz)
Videos of some of the winning artists:
Juan Luis Guerra – Bachata en Fukuoka
Buika Live in Santiago de Compostela (Spain)
Author:
World Music Central News Department
World music news from the editors at World Music Central