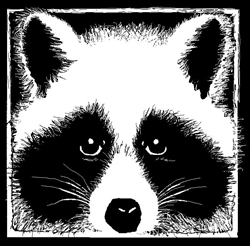 MerleFest 2011, the largest bluegrass festival in the United States, is slated for April 28 – May 1. Organizers have announced the initial lineup for the event's 24th year.
The following artists will join host Doc Watson on the campus of Wilkes Community College for a celebration of "traditional-plus" music—a term Doc coined to describe the unique mix of traditional, roots-oriented sounds of the Appalachian region, including bluegrass and old-time music, and expanded to include Americana, country, "plus whatever other styles we were in the mood to play."
Doc Watson
Richard Watson
Susana and Timmy Abell
Alberti Flea Circus
Balsam Range
The Banknotes
Rory Block
Roy Book Binder
Alison Brown Quartet

Buffalo Barfield
Sam Bush Band
Cadillac Sky
Michael Cleveland and Flamekeeper
T. Michael Coleman
Crooked Still
Ken Crouse
Donna The Buffalo
The Doobie Brothers (with newest member John Cowan)
Casey Driessen
Eleanor Ellis
Emmitt-Nershi Band
Paul Geremia
Mitch Greenhill
George Hamilton IV
Harper
Corey Harris and Phil Wiggins
John Hartford String Band
Bob Hill
David Holt
The InterACTive Theater of Jef
Veronika Jackson
Jeff and Vida
Johnson's Crossroad
Catfish Keith
The Kruger Brothers
Sonny Landreth
Jim Lauderdale
Jack Lawrence
Jeff Little
The Local Boys
Lyle Lovett
Lost Bayou Ramblers
Corb Lund
Bill Mathis
Andy May
Del McCoury Band
Nashville Bluegrass Band
The Neighbors
Tim O'Brien
Pauls Creek Band
Red Molly
Peter Rowan Bluegrass Band
Scythian
Shana Banana
The Sigmon Stringers
Sinai Mountain Ramblers
Slate Mountain Ramblers
Steve and Ruth Smith
Joe Smothers
Synder Family Band
Tut Taylor
Town Mountain
Happy Traum
The Wailin' Jennys
The Waybacks
Charles Welch
Pete and Joan Wernick
Wilkes Acoustic Folk Society
Josh Williams Band
Tony Williamson
Zephyr Lightning Bolts
"The MerleFest 2011 lineup offers an incredibly exciting, diverse and talented group of musicians, which is always our mission as a festival," comments Festival Director Ted Hagaman. "Another goal this year is to give our festival attendees up-to-the-minute information about lineup additions and other aspects of MerleFest. As new artists are added, we will share that information immediately through our social media venues. "
Public radio station WNCW, serving the North Carolina communities of Boone, Charlotte, Greenville and Wilkesboro, will air a special devoted to the artists of MerleFest 2011 on November 4 at 8 p.m. EST; fans from around the globe can listen live at www.wncw.org.
The MerleFest box office will open for 2011 ticket sales on Tuesday, November 9, at 2:00 p.m. EST. Ticket purchases can be made on the web at www.merlefest.org or by calling 1-800-343-7857. An early bird ticket discount is available through March 13, 2011.
MerleFest was founded in 1988 in memory of Eddy Merle Watson as a fundraiser for Wilkes Community College Endowment Corporation and a celebration of "traditional plus" music. Scheduled for April 28 – May 1, 2011, the event is held on the campus of Wilkes Community College in Wilkesboro, North Carolina.
Author:
World Music Central News Department
World music news from the editors at World Music Central