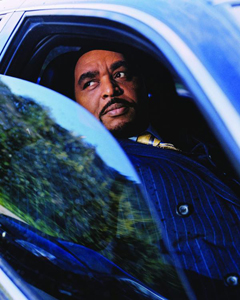 The legendary soul, gospel, country and crossover singer Solomon Burke died October 10th of 2010 at Amsterdam's Schiphol Airport. He was 70 years old.
An American soul and country music pioneer, Solomon Burke is regarded by many aficionados as one of the best soul singers of all time. He was born on March 21, 1940, in Philadelphia. By the age of seven he was known as the "Wonder Boy Preacher."
"GRAMMY-winning soul singer Solomon Burke was revered as one of music's greatest vocalists and a pioneer of the genre," said Neil Portnow, President/CEO of The Recording Academy. "A deeply spiritual man, his love and passion for his craft kept him touring and performing to sold-out audiences right up to his final days. Few artists have had careers as long, rich and influential as his, and he leaves a larger-than-life legacy as powerful and soulful as he was. The music industry has lost one of its most distinctive voices, and our deepest sympathies extend to his family, his fans, and all who had the pleasure and privilege of working with him."

Very soon after the death of his grandmother, Burke found himself recording at age 14 for the independent Apollo label, where his first song ever, "Christmas Presents From Heaven," became a million selling gospel hit. This success attracted R&B producers Ahmet Ertegun and Jerry Wexler who got him a recording contract with Atlantic Records in 1960, where Burke released several albums that merged gospel with pop and secular R&B.
In 1961, Burke had a hit with a cover of the country standard "Just Out Of Reach Of My Two Empty Arms" that became popular on the R&B and pop charts. Over the next seven years, Burke released 32 singles on Atlantic, many of which hit both the R&B and pop charts, including six Top Ten R&B hits, four of which crossed over to the Top 40 — "Just Out Of Reach (Of My Two Empty Arms)," "Cry To Me," "Got To Get You Off Of My Mind," "You're Good For Me," (penned by Don Covay), "Tonight's The Night" and "If You Need Me" (written by Wilson Pickett).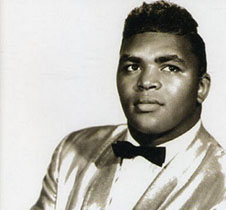 Burke eventually left Atlantic and his 1960s era of success. He continued recording enthusiastically throughout the 1970s, 1980s and 1990s, producing a total of 22 soul and gospel albums during these years while taking time to raise his large family. His recordings during this period include Electrophonic Magnetism, King Heavy, I Have a Dream, Back to My Roots, Music To Make Love By, Lord We Need A Miracle, Take Me, Shake Me, Soul Alive!, Soul Of The Blues, Live At The House of Blues and Definition Of Soul.
In the 1970s, Burke worked behind the scenes for MGM, producing records and scoring music for films and TV. In 1987, the song "Cry To Me" was featured in the popular movie Dirty Dancing and Burke appeared in the hit movie "The Big Easy" as 'Daddy Mention.'
In 2001, Burke was inducted into the Rock and Roll Hall of Fame. He released the Grammy-winning 2001 Don't Give Up on Me, produced by Joe Henry and featuring songs by Elvis Costello, Bob Dylan and Brian Wilson.
Burke followed it up in 2005 with two Grammy-nominated albums for Shout! Factory, Make Do With What You Got, and Nashville, the latter a return to his country roots featuring duets with Emmylou Harris, Dolly Parton, Patty Loveless, Patty Griffin, and Gillian Welch. His first Grammy win introduced him to a whole new generation, which revitalized Burke's career.
In 2006, Burke was among the rock, soul and country legends who sang with Jerry Lee Lewis at the live "Last Man Standing" concert at Sony Music Studio in New York. He also honored Ahmet Ertegun by co-hosting the March 2007 celebration of the Atlantic founder's life at Lincoln Center, participating in the American Master's documentary "Atlantic Records: The House That Ahmet Built" and in December of that year, performing at the private after-party of the Led Zeppelin reunion concert along with Ben E. King, Percy Sledge and Sam Moore.
Burke ventured back to the recording studio in January 2008 to lay down tracks with producer/drummer Steve Jordan. The album, Like A Fire paired Burke with guest stars Ben Harper and Keb' Mo' and features songs written by fellow musical legends Eric Clapton and Jesse Harris.
In 2009, Burke joined famed R&B producer Willie Mitchell at Mitchell's Royal Studio in Memphis to work together on a new recording, marking the first time the two worked together in their careers.
Burke's record label, The One Entertainment Systems, recently released Stepping Up & Stepping Out by former Blind Boys of Alabama members Clarence Fountain and Sam Butler; Burke served as its executive producer.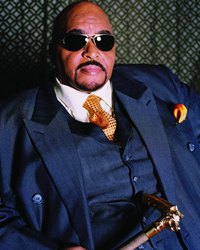 The singer said of his songwriting influences: "Gospel was part of my total career, not just something I started with, but something I live with, as my foundation and rock. I grew up a normal black kid in the ghetto, exposed to all kinds of music that influenced me as a songwriter and recording artist. I loved country, big band, Count Basie, Duke Ellington, Perry Como, Doris Day, Gene Autry, Ray Charles, Dinah Washington, Roy Rogers—all of whom in some way inspired me to reach my goal of doing something extraordinary with my life that would connect with people.
Every song I write has a different meaning, and each one is special because it depends on the situation of the moment in time when I wrote it. I am always flattered by the way other artists interpret my songs, but in the end it doesn't matter how they do it. It's more important that the message of the song reaches people. A simple example is 'Everybody Needs Somebody To Love' which is true for everyone. We all need somebody! If the message is meaningful in the beginning, it will reach across the waters and come back across time. If only one person is reached and touched by our songs, then the message through me is being heard, received and believed."
Solomon Burke is survived by his family of 21 children (14 daughters, 7 sons), 90 grandchildren and 19 great grandchildren.
Author:
World Music Central News Department
World music news from the editors at World Music Central