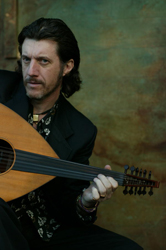 By Jill Turner
I'll start off with someone else's news, Jane Cornwell wrote an interesting article in the Guardian, we posted a link on the website. On the eve of the London African Festival, she asks what the British African diaspora are listening to…its something that has always struck me. The difference between community events and those billed under the heading "world music" is quite noticeable, take the Africa Oye festival in Liverpool which attracts a wide diverse crowd, yet just down the road at the Liverpool Philharmonic the demographic for an African Soul rebels gig, billed under the banner of World Music is predominantly European and middle aged…gondwanasound.co.uk/node/1229

Who know's what the answer is, perhaps WOM@tt and their Best of British have some answers. You can catch Nsimba Foggis and Taxi Patta Patta at their latest promotion on 25th September. GondwanaSound listeners have been promised a discount. gondwanasound.co.uk/node/1233
In Sheffield we had our very own answer to diversity with the first outing of Mim Suleiman's band playing some deep grooves…the way in which Pole Pole has evolved is staggering, a broody arabo tantalising percussive journey in which no-one was stood still. Guests throughout the evening included Kadialy Kouyate, Last Three days, The Subtropics and Mulembas dance class. We were also privvy to some of the first glimpses of the film by Sandra Thomas shot on location with Mim as she played a homecoming concert at this year's Sauti Za Bausara.
If like us at GondwanaTowers you've had some memorable festival experiences this year, do go and register to vote at the UK Festival awards site. There's a category for best overseas festival, so no prizes for guessing where our vote is going.http://uk.festivalawards.com
….and on the subject of festivals, there's no business like the festival business particularly when artists pull out. Angelique Kidjo apologizes to Musicport for canceling, read the news of her replacement and an interest late confirmation. gondwanasound.co.uk/node/1236
Occasionally, we like to be amongst the first with the news. The Roma Queens and Kings are abdicating to pave the way for a Roma republic and the first Battle of the Brass Bands. This will be the new "Gypsy" May tour. Dates for Europe and the first bands to battle it out are all here. gondwanasound.co.uk/node/1234
Featured new releases in this weeks broadcast come from Natacha Atlas and the posthumous release from Lobi Traore. http://www.gondwanasound.co.uk/node/1237 &
[ gondwanasound.co.uk/node/1239
and with the Barbican's Transcender weekend coming up we play a few spiritual and trancey numbers including something from Faiz Ali Faiz & Titi Robin who I look forward to seeing enormously. gondwanasound.co.uk/node/1220
Also appearing during the Transcender weekend is Afghan musician Homayun Sakhi we played his track last week from the Rough Guide to the Music of Afghanistan. This week its our album of the week and I got on the phone to its compiler Simon Broughton to find out more…you can hear extracts of our conversation along with selected tracks on this week's broadcast.
That's about it for now. Hope you can join me Friday 9am for an hour of global roots and grooves on Sheffield Live 93.2FM.
Author:
World Music Central News Department
World music news from the editors at World Music Central