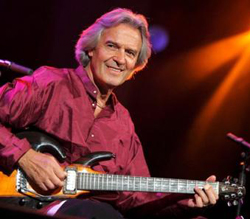 Record company Abstract Logix announced its first-ever festival event, The New Universe Music Festival. The festival will take place at the Lincoln Theatre in Raleigh (North Carolina) on November 20th and 21st, 2010.
The lineup for the New Universe Music Festival is a music lovers' dream, boasting a roster of artists who handily defy genre categorization in favor of unbridled expression – all of whom seamlessly mingle compositional ingenuity and improvisational grace and fervor. Confirmed performers include: John McLaughlin and 4th Dimension, The Lenny White Group, Human Element (which includes percussion wizard Arto Tunçboyaciyan), Wayne Krantz, Jimmy Herring, Alex Machacek and Ranjit Barot.

Iconic fusion guitarist John McLaughlin helped to define a movement with his revolutionary work with Miles Davis, Tony Williams Lifetime, the Mahavishnu Orchestra, Shakti, and his ongoing solo explorations. McLaughlin's staggering technique is matched by a tireless urge to experiment and refine, expressing himself via complex metrical structures, rich harmonic backdrops, and a willingness to follow his muse to any lengths. John McLaughlin recordings available: To The One, Electric Guitarist, Floating Point, Extrapolation, Love Devotion Surrender, Inner Mounting Flame, Live at the Royal Festival Hall, Devotion, My Goal's Beyond, Que Alegria, Industrial Zen, Shakti, Trio of Doom: John McLaughlin Jaco Pastorius Tony Williams, Thieves & Poets, The Guitar Trio, Mahavishnu, John McLaughlin: Concerto for Guitar & Orchestra "The Mediterranean", Heart of Things: Live in Paris, Remember Shakti: The Believer, Birds of Fire, Devotion, Remember Shakti: Saturday Night in Bombay, Visions of the Emerald Beyond, Between Nothingness & Eternity.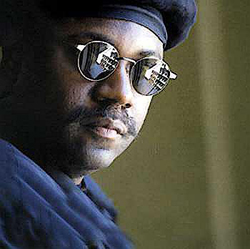 Master drummer Lenny White emerged in an era when the lines between jazz and rock were not yet clearly drawn, inspiring him to further blur those distinction in a career that included an era-defining stint in Chick Corea's Return to Forever, sessions with Miles Davis (including Bitches Brew), Gil Evans, Joe Henderson, and many more. His own group, which includes guitarist Jimmy Herring (see below), brings rock muscle to the sensitivity and open-ended improvisational thrust of the best jazz. Lenny White recordings available: Anomaly, The Adventures of Astral Pirates, Best of Friends, Streamline, Attitude, Just Like Dreamin.
Human Element features keyboardist Scott Kinsey, bassist Matt Garrison, percussionist Arto Tunçboyaciyan, and drummer Gary Novak, Human Element introduce international rhythmic and harmonic concepts into their fluid, jazz/rock framework. Each member is an accomplished musician and composer in his own right, resulting in a vibrant and ever-changing sound that is at once familiar and refreshingly original.
Fearless and ever-resourceful, guitarist Wayne Krantz thrives in high-wire improvisational scenarios ranging from complex chordal structures (he toured and recorded with Steely Dan, for instance) to pure, unbridled freedom. Krantz is that rare musician, capable of performing composed music with seemingly spontaneously abandon, or conversely lending his improvisations the logic and grace of fine composition. Wayne Krantz recordings available: Krantz Carlock Lefebvre, 2 Drink Minimum, Signals, Long to Be Loose, Separate Cages.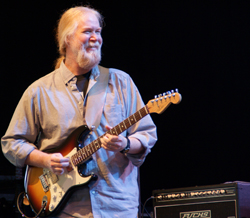 Performing both with Lenny White and with his own ensemble, Jimmy Herring has won vast acclaim for his incisive, probing guitar work with outfits as varied as the Allman Brothers, the Aquarium Rescue Unit, the Dead, Phil Lesh and Friends, Widespread Panic, and Project Z. His debut solo album on Abstract Logix, Lifeboat, featured him in a range of situations and provided startling testament to his versatility and self-effacing brilliance. Jimmy Herring recordings available: Lifeboat, Endangered Species, Lincoln Memorial.
A rising star of improvised music, guitarist and composer Alex Machacek has quickly won the endorsement and support of such stalwarts as Terry Bozzio and Jeff Sipe. With the support of Abstract Logix, Machacek has gradually progressed from a well-kept secret – a musician's musician – to drawing audiences from across a wide spectrum of genres to his rich, unpredictable music. His most recent release, 24 Tales, is a brilliant, intricately-composed suite built around an improvised drum solo by Marco Minneman. Alex Machacek recordings available: 24 Tales, Improvision, Official Triangle Sessions, (Sic).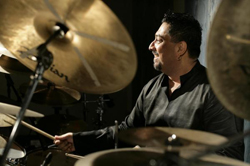 Ranjit Barot is India's premiere drummer on the drum kit…and if you live outside of India chances are you probably wouldn't know that. But with the release of Floating Point, John McLaughlin's studio CD on Abstract Logix, it has changed.
Ranjit infuses his western influenced chops with his Indian soul. He creates rhythms that are intricate and unpredictable; yet they groove ferociously and swing effortlessly. He makes odd-time signatures seem as natural as breathing. Ranjit plays with limitless energy, endless imagination, and total abandon. John McLaughlin calls him "One of the leading edges of drumming." Ranjit Barot recordings available: Bada Boom.
Tickets: abstractlogix.com
The Lincoln Theatre is located in downtown Raleigh at 126 E. Cabarrus St. between Wilmington St. and Blount St. Phone: (919) 821-4111. lincolntheatre.com/directions.html
More information at abstractlogix.com/festival2010/
Author:
World Music Central News Department
World music news from the editors at World Music Central