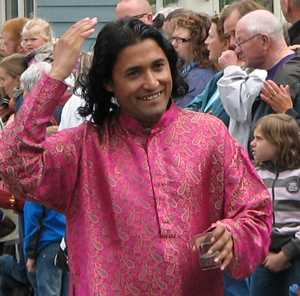 World Music Central's Angel Romero had a an opportunity to see the Dhoad Gypsies of Rajasthan at the Førde Folk Music Festival. Fronted by artistic director and tabla player Rahis Bharti, the Dhoad Gypsies (The Wanderers) present a wide-ranging repertoire of traditional Rajasthani folk music and semi-classical North Indian compositions on tabla, harmonium, dholak and castanets.
Four brothers, from an esteemed tribal caste, are at the center of the group. Their heritage reaches back seven generations, through a rich and notable musical legacy. The Dhoad Gypsies of Rajasthan's shows include a  traditional Rajasthani dancer and stunts, such as fire eating, by the group's resident fakir. The group's current album is Dhoad Gypsies From Rajasthan, released in 2005 on ARC Music.
Angel met with Rahis Bharti and had an opportunity to get an update about the group's activities:
Are you based in Rajasthan?
We are actually based in France and Rajasthan. Most of the time, 9 months, we are touring around the world. We have offices in India and France. The band comes from Rajasthan to France and from France we tour the world.
When is your new album coming out?
It's going to come out in October. Travellings Roots by the Dhoad Gypsies of Rajasthan will be released by Harmonia Mundi and will be distributed worldwide. It will include a live DVD of the Gypsies' concerts.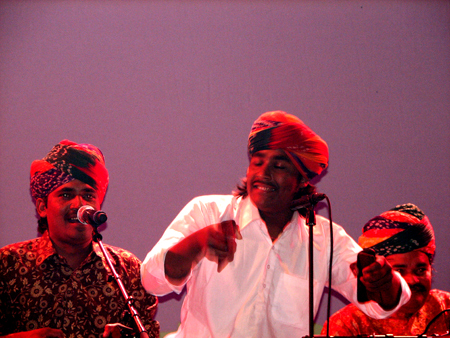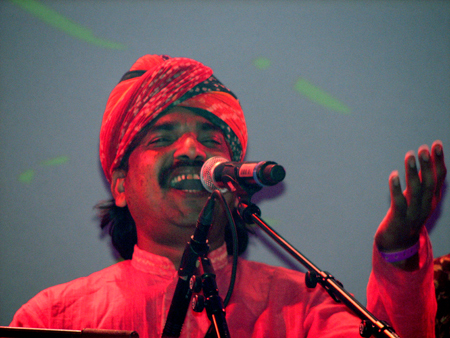 What is the difference between Musafir and Dhoad Gypsies?
Musafir is the old group and now it's broken into separate groups. Dhoad Gypsies is the group that has been touring for the last 8 years. It's one of the most popular groups at the moment. During the last 6 years we've played more than 500 concerts in 40 countries. We are now known as Cultural Ambassadors of Rajasthan. What you'll find in Dhoad Gypsies both young and old generations, wise and spirited. You'll find the real show with dancer, musicians, fakir, all together.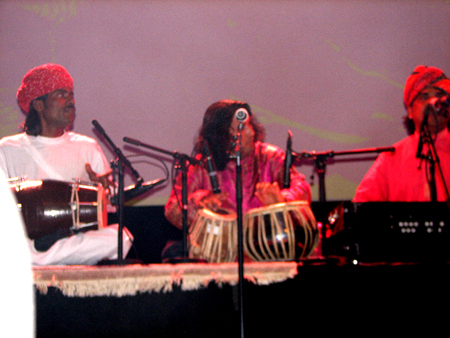 Have you had contacts with Gypsy musicians from other countries?
Yes, of course. We bring Rajasthani traditional music and we have been meeting with Gypsies from the world of flamenco in Spain, with Romanian musicians. This year we are making tour with Esma Redzepova, the gypsy queen from Macedonia. We also played with Romano Drom from Hungary. We love  making connections with all gypsies around the world.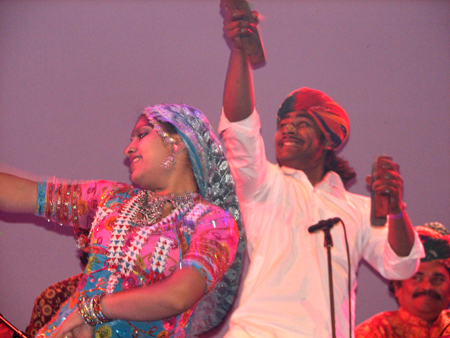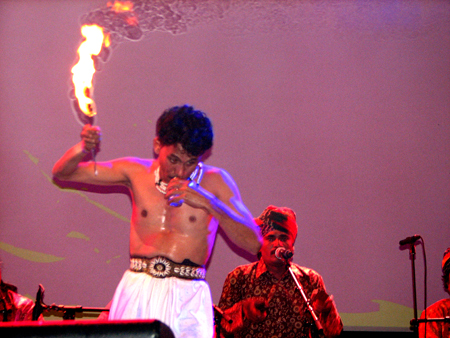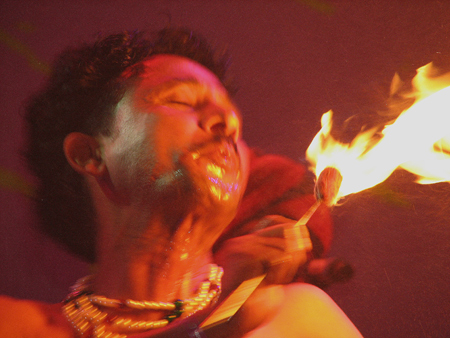 Any other highlights?
Actually, we are very happy because for example we played at Mick Jagger's birthday party and for us it was a big moment.
Author:
World Music Central News Department
World music news from the editors at World Music Central