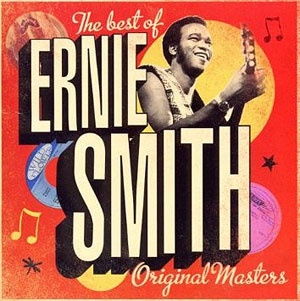 The Best of Ernie Smith – Original Masters releases July 13. Glenroy 'Ernie' Smith is a national hero in Jamaica. His constant presence on radio and stage during the 1960s & 70s placed this folk influenced, pop singer & songwriter at the top of the national charts and above the rising tide of reggae music and Jamaica's other musical hero – Bob Marley.
The combination of Federal Records; the islands most advanced recording facility and Ernie Smith; its most popular recording artist, placed these productions at the top of the Jamaican music industry during the era and earned international acclaim for many.
Ernie Smith wrote hits for himself and others, including Johnny Nash's "Tears On My Pillow" which, appears here with its original title 'I Can't Take It'. This is the first re-mastered 'hits' CD compiled from the original Federal Records tapes and features some of Ernie's best loved hits.
The album also includes covers of Kris Kristofferson's 'Sunday Morning Coming Down' and Bread's 'I Love You To Want Me'. Plus,the Johnny Nash & bob Marley penned 'You Poured Sugar On Me'.Get to know Jamaica's unsung musical hero Ernie Smith.
Author:
World Music Central News Department
World music news from the editors at World Music Central