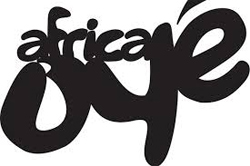 Africa Oyé returns to Sefton Park, Liverpool in 2010. The world music festival will be held Saturday 19th and Sunday 20th June 2010. Africa Oyé is the UK's largest free celebration of African music and culture and takes place annually in Liverpool. Beginning in 1992 as a series of small gigs in the city centre, the event has gone from strength-to-strength, moving to its present Sefton Park home in 2002 to cope with demand. Now in its nineteenth year, Africa Oyé continues to grow.
In 2009 the event attracted an audience of over 20,000 people and even more are expected to attend Oyé 2010. With too many negative representations of Africa entrenched in images of war, disease, poverty and famine, Oyé seeks to redress the balance and highlight the fantastic range of cultures, foods, music and artists that make this great continent one of the most vibrant and inspiring in the world.
The festival is also a truly international event that harnesses the spirit of multiculturalism and tolerance. It has played host to artists from nations right across Africa and also programs music from South America and The Caribbean with Salsa, Soca and Reggae always a popular addition to the festivities.
2010 Line up
Saturday 19th June
Boukman Eksperyans – Haiti
Les Espoirs De Coronthie – Guinea Conakry
The Gangbe Brass Band – Benin
Ti Coca – Haiti
Victor Deme – Burkina Faso
Sunday 20th June
Andrew Tosh – Jamaica
Carlou D – Senegal
Les Freress Guisse – Senegal
Michael Rose – Jamaica
The Rasites – UK
To' Mezclao – Cuba
Sefton Park, Liverpool
Saturday 19th and Sunday 20th June 2010
12:30pm– 9:30pm on both days
Admission: Free
More at www.africaoye.com
Author:
World Music Central News Department
World music news from the editors at World Music Central