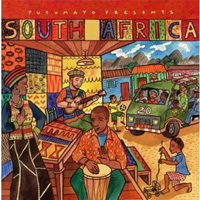 Putumayo Presents South Africa (Putumayo PUT 301-2, 2010)
Next Stop… Soweto: Township Sounds From The Golden Age Of Mbaqanga (Strut STRUT054CD, 2010)
Next Stop… Soweto Vol. 2: Soultown, R&B, Funk & Psych Grooves From The Townships 1969-1976 (Strut STRUT057CD, 2010)
Next Stop… Soweto Vol. 3: Giants, Ministers and Makers- Jazz In South Africa 1963-1984 (Strut STRUT063CD, 2010)
I'm not a sports fan, so I only care about the fact that South Africa is hosting soccer's World Cup insofar as I care about global affairs in general. I care greatly, however, about South Africa's music and am thus pleased to bring word of such to those with similar concerns.
The prolific Putumayo label gave us a solid collection titled South African Legends a decade ago and their revisiting of the region, titled simply South Africa, is another no-filler sampling of the country's musical variety. The Soul Brothers, Miriam Makeba and the Soweto Gospel Choir are the most readily recognizable names here and each is represented suitably, with Makeba's vintage township tribute "Orlando" a poignant reminder of what a phenomenal singer she was.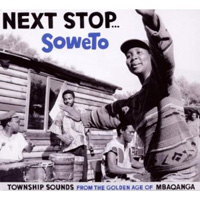 As with many a Putumayo comp, much of the spotlight is given to lesser-known artists, and they do not disappoint: Blk Sonshine shines with a track which includes rapping that's not only listenable but good; Nibs van der Spuy's "Beautiful Feet" is an oddly lovely piece of melancholy reggae; Steve Dyer gives us jazz that stops short of being too smooth; the late Johannes Kerkorrel seeks musical redress on "Halala Afrika" and the contemporary kwaito style gets its due from Kaya. Thanks to a strong lineup and likewise strong songs, this South African team is a clear winner.
South African music prior to the end of the evil Apartheid era is another matter altogether, and a new three-volume series from Strut Records entitled Next Stop… Soweto serves as an explosively good overview of three different genres that defied the pain of oppression and told the oppressors where to shove it.
The first volume, Next Stop… Soweto: Township Sounds From The Golden Age Of Mbaqanga, is dedicated to the rocking, stomping mbaqanga style popularized internationally by Mahlathini and the Mahotella Queens, who are represented along with 18 others. Primarily guitar-and-drum-driven, the mbaqanga here is a deliciously low-fi combination of Zulu jive and Western instrumentation (often including horns) that's infectious almost beyond belief. Be prepared to dance your ass off.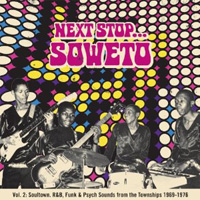 Pretty much the whole of the African continent was influenced by American soul and funk, and despite particularly strict censorship, South Africa was no exception. Vol. 2: Soultown, R&B, Funk & Psych Grooves From The Townships 1969-1976 is an hour's worth of late '60s/early'70s South Africans getting down and getting funky, often mixing things up with local styles. This is the most revelatory, unexpected entry in the series, and it's absolutely killer all the way through.
The jazz scene in South Africa is well known and influential, and the third Next Stop… Soweto disc, Giants, Ministers and Makers- Jazz In South Africa 1963-1984, is a heavenly 79-minute journey through it. First-rate romps like Mankunku Quartet's salute to John Coltrane and Wayne Shorter, Malombo's more specifically African fusion and Batsumi's bass-anchored swing are guaranteed to please. Some of these tracks sound lifted directly from vinyl, complete with background crackles that only add to the charm. Absolutely essential.
Buy the albums:
Author:
Tom Orr
Tom Orr is a California-based writer whose talent and mental stability are of an equally questionable nature. His hobbies include ignoring trends, striking dramatic poses in front of his ever-tolerant wife and watching helplessly as his kids surpass him in all desirable traits.