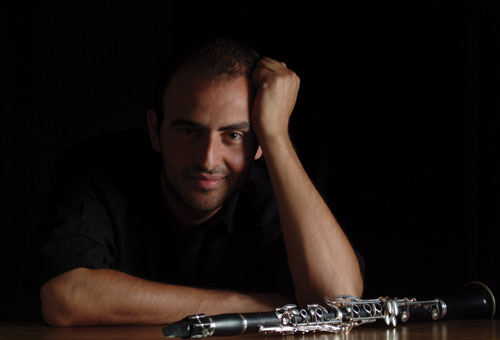 The Abu Dhabi Authority for Culture and Heritage (ADACH) announced this week that the third session of the 'Sounds of Arabia' music festival will be held on May 6th, 2010. The organizers said that this session will be rich with surprises, and a host of major music labels from around the Arab World will be in attendance. They stressed that the great success of the Festival will continue to attract thousands of fans, just as it did during its first and second sessions. This time the Festival will be held over a longer period of time.
Abdullah Al Ameri, Director of Culture and Arts Department at ADACH, said: "Music is a universal language that addresses the heart and captures the soul. The 'Sounds of Arabia' Festival is an excellent example of the success that the Abu Dhabi Authority for Culture and Heritage have had in achieving their objective of reviving the popularity of original arts and music. This elevated type of art is a long way from having a reputation for inferior form and content."
"Previous sessions of the Festival have succeeded in attracting the top artists, and the third session will continue this tradition by introducing new surprises and attracting yet more big names. New programs will be introduced that will place an emphasis on the importance of the role of music in our lives. The Festival will continue to be seen as a hallmark of the revival of the rich artistic heritage that is being enjoyed in the Arab region," he added.
Al Ameri stated, "The 'Sounds of Arabia' Festival has, over the past two years, created a world of understanding and has worked to build cultural bridges that have helped to bring together civilizations from the East and West. It has also supported and encouraged Arabic art, and has embraced senior and famous Arabic artistic symbols. This work in itself is both refined and important."
"The main surprises of the Festival this year will not just be limited to presenting the biggest names in art. The Festival also works towards hosting new artistic talents that have adopted this elevated artistic line, as part of the Authority's support for them. Notably some of them will sing for the first time in the UAE capital of Abu Dhabi. The focus of this session will be on the Gulf region, and the atmosphere will highlight its strength, vitality and presence on the artistic scene," he added.
In conclusion, Al Ameri said: "The UAE capital has been able to put music and culture at the heart of the daily life of individuals from different segments of the UAE society. This is mainly thanks to the strategy of the Abu Dhabi Authority for Culture and Heritage, and the various programs and events they have initiated to help develop art in the region."
Author:
World Music Central News Department
World music news from the editors at World Music Central