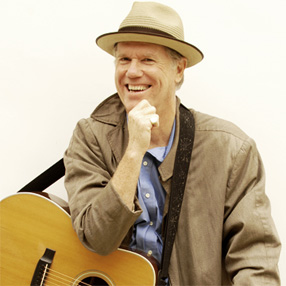 The 11th annual San Francisco Bluegrass & Old-Time Festival (SFBOT), a 10-day festival occurring at various locations around the Bay Area, will occur February 12-21, 2010. Featuring the most talented musicians on the Americana and roots music scene today, the Festival comprises over 30 shows at numerous small clubs around the Bay Area, welcoming more than 5,000 attendees each year. 
The San Francisco Bluegrass & Old-Time Festival is a grass-roots, non-profit, volunteer-run festival dedicated to keeping the tradition of bluegrass and old-time alive. In addition to shows, the festival aims to provide rich experiences for Bay Area residents through workshops, jam sessions, kids shows, and the Saturday night old-time square dance (always a sell-out with over 220 attendees)! Each year the Festival showcases the best in rising acts from across the West Coast, with a special spotlight on bands from the all around the Bay Area.
Confirmed 2010 Acts:
Loudon Wainwright III, Peter Rowan, Nashville Bluegrass Band (Nashville), Asylum Street Spankers (Texas), Jackstraw (Oregon), Red Molly (New York), Viper Central (British Columbia), Stairwell Sisters, Striped Pig (Arcata), Crooked Jades, Eric and Susie Thompson, Nell Robinson, Earl Brothers, Susie Glaze & the Hilonesome Band (L.A.), Lonesome Otis (L.A.), Alex Caton (Virginia), Belle Monroe, Water Tower Bucket Boys (Oregon), 49 Special, Anderson Family (Grass Valley), Black Crown String Band, Pine Hill Haints (Alabama), Whiskey Puppy (Oregon), Wronglers, Jimbo Trout and Montana Slim String Band.
Bluegrass and Old-Time in the Schools
Thanks to a generous investment from the Chris and Warren Hellman Foundation, the festival committee has expanded its Bluegrass and Old-time in the Schools program to include performances five Bay Area schools. The program aims to expose elementary and high school students to the worlds of bluegrass and old-time music and continue the legacy of this important music.
2010 performances include:
Jan 20 — The Bee Eaters at Lick-Wilmerding High School, San Francisco
Feb 4 — Black Crown String Band at San Francisco School for the Arts
Feb 5 — Dave Zimmerman and friends at San Francisco Friends School (grades K-8)
Feb 12 — Evie Ladin (Stairwell Sisters) and Friends at Head-Royce School, Oakland
Feb 19 — The Water Tower String Band at Bishop O'Dowd High School, Oakland
Festival Benefit Show
Bluegrass and old-time fans can get a preview of the festival at its benefit concert at Cafe du Nord, 2170 Market Street in San Francisco, on Jan. 23. Bands include The Brothers Comatose, The Bluegrass Revolution, The Barefoot Nellies and Nell Robinson. Doors open at 9 p.m. and the show is at 10 p.m. for a $10 to $20 sliding scale donation.
For more information on the festival, visit sfbluegrass.org.
Author:
World Music Central News Department
World music news from the editors at World Music Central