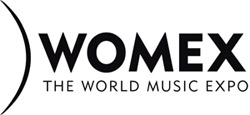 WOMEX President Christoph Borkowsky announced that WOMEX will be headed by a board of 3 directors from now on, comprised of: Alexander Walter, Director of Music Programming; Anna Pötzsch, Director of Media & Communications; and Daniela Teuber, Director of Production.
Both Alexander Walter and Anna Pötzsch have made successful WOMEX inhouse careers and already headed their own WOMEX departments for several years. Daniela Teuber left Tokio Hotel in early 2009 to join the team and delivered a top-notch first production with WOMEX 09. "We are keen to take on the new challenge with joined forces," states Anna Pötzsch, Director of Media & Communications.
WOMEX President Christoph Borkowsky comments: "This is a changing of the guard with great promises for the future, and a necessary reflection of the ongoing generational change in the international music industry in general and also within the WOMEX community in recent years."
In the course of strategic adjustments Kay Verdon, Director of Conference & Special Projects, left the company at the end of last year. Kay's predecessor Christine Semba will become the new director of Zone Franche in Paris. Zone Franche is WOMEX's strategic partner for the Europan Union-funded African, Caribbean and Pacific Group of States (ACP) Music Festival Network project.
Author:
World Music Central News Department
World music news from the editors at World Music Central