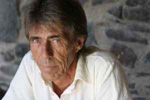 Tim Hart, one of the founders of legendary British folk group Steeleye Span, died of lung cancer December 24 in La Gomera in the Canary Islands (Spain).
Hart was born in Lincoln (Lincolnshire, UK) in 1948. He grew up in St Albans, Hertfordshire. Hart met folk singer Maddy Prior at a folk music club in St. Albans. They recorded two albums together prior to forming Steeleye Span, Heydays and Summer Solstice.
Steeleye Span, one of the most influential English folk-rock groups of the 1970s, was formed in 1969 when Tim Hart and Maddy Prior got together with bass player Ashley Hutchings, a former member of Fairport Convention.
With Steeleye Span, Hart recorded more than 12 albums and enjoyed hits such as 'All Around My Hat' and 'Gaudete.' The albums include: Hark! The Village Wait (1970), Please to See the King (1971), Ten Man Mop or Mr. Reservoir Butler Rides Again (1972), Below the Sal (1972), Parcel of Rogues (1973), Now We Are Six (1974), Commoners Crown (1975), All Around My Hat (1975), Rocket Cottage (1976), Storm Force Te (1977), Sails of Silver (1980) and Back in Line (1986).
Hart left Steeleye Span in 1983. After leaving the band, Hart moved to the island of La Gomera in the Canary Islands and devoted himself to wildlife photography. In 2004 he published an English-language guide to La Gomera, La Gomera: A Guide to the Unspoiled Canary Island, that was also published in German. His work as a photographer can be seen at the website: www.timhartphotos.com.
Tim Hart is survived by his wife, Connie, and a daughter and son from a previous marriage.
Author:
World Music Central News Department
World music news from the editors at World Music Central