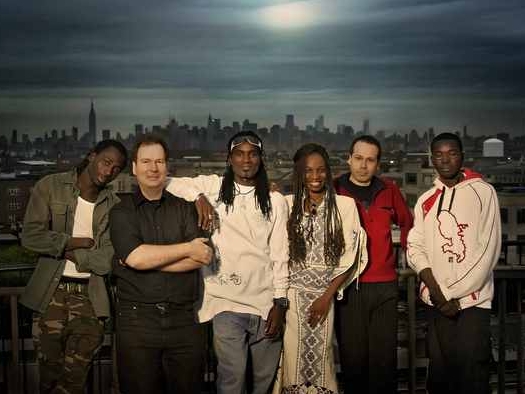 Saturday, January 9, 2010 marks the third annual Mondo Mundo Festival in New York City with another stellar line-up of "world music" from the fringe. The festival will include the psychedelic afro-Latin funk grooves of Ocote Soul Sounds, the voice of Toshi Reagon's urban folk blues, West African electronica outfit Burkina Electric, and Lebanese-born multi-instrumentalist/singer-songwriter Abaji. Admission is free to APAP badge holders.
Ocote Soul Sounds is the psychedelic Latin-funk project of Antibalas' Martín Perna and Grupo Fantasma's Adrian Quesada. If Ocote Soul Sounds' latest album Coconut Rock wasn't hot enough, it now gets the deluxe package treatment with five exclusive new remixes, a full digital booklet and a music video added to the original album. In addition to the original album music, Coconut Rock Deluxe includes a new electro funk version entitled "Electric Cockroach," a honey dipped hip-hop rhythm remix of "Vendendo Saude e Fe" by Adrian Quesada himself, a swinging reggae remix of "Cara de Yo No Fui" by label mates Ancient Astronauts, and other remix exclusives by DJ Obah and Grant Phabeo. The Digital Deluxe Edition of Coconut Rock, comes out on the heralded ESL Music label on December 8, 2009.
Toshi Reagon was born in Atlanta, grew up in Washington, D.C., and has been living in Brooklyn, NY, for the past 20 years. Her parents were part of the Freedom Singers, who fought for Civil Rights in the '60s. Her mother was also a founding member of Sweet Honey in the Rock. Her music is powerfully soulful and clearly rooted in folk, gospel and the blues. Her presence on stage is electrifying and irresistible, and it's no wonder—she's been performing for much of her life. Reagon dropped out of college when she was invited to open for Lenny Kravitz on tour. Since then, she's performed with everyone from Pete Seeger to Chaka Kahn, Dar Williams, Elvis Costello, and Ani DiFranco, whose Righteous Babe label she's signed too. Toshi also worked on several projects with her mother and Sweet Honey In the Rock.
Burkina Electric is the first electronica band from Burkina Faso, in the deep interior of West Africa. With its main base in the music scene of Ouagadougou, Burkina Faso's capital, it is, at the same time, an international band, with members living in New York, U.S.A. and Düsseldorf, Germany, as well as in Ouaga. In Burkina Electric's music, the traditions and rhythms of Burkina Faso meet and mingle with contemporary electronic dance culture, making it a trailblazer in electronic world music.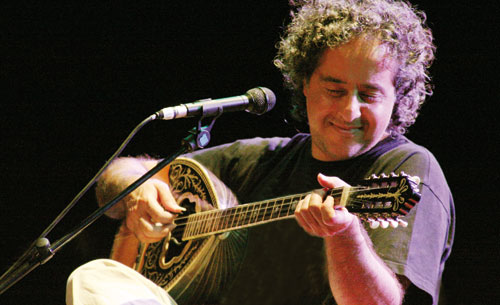 Before starting Burkina Electric in 2004, band members Maï Lingani, Wende K. Blass, Pyrolator, and Lukas Ligeti had become close friends as members of Beta Foly, a group that emerged from a workshop led by Lukas and Pyrolator in Abidjan, Ivory Coast, which, among other experiments, created some of the earliest fusions of techno/trip-hop with African traditional music. They will be releasing their new album, Paspanga, out on January 12, 2010 on Cantaloupe Music.
Rounding out the night is Abaji, the Lebanese-born multi-instrumentalist/singer-songwriter. Abaji re-imagines his lost-and-found trans-Mediterranean roots and draws on a wildly inventive "instrumentarium," a deep sense of the global blues, and the five languages and traditions that shaped him. His new album, Origine Orients showcases his unique signature sound perfectly.
Hiro Ballroom // Saturday January 9, 2010
Doors at 7pm, Show at 7:30 pm. Tickets: $15. Address: 371 W. 16th St, New York, NY
Author:
World Music Central News Department
World music news from the editors at World Music Central