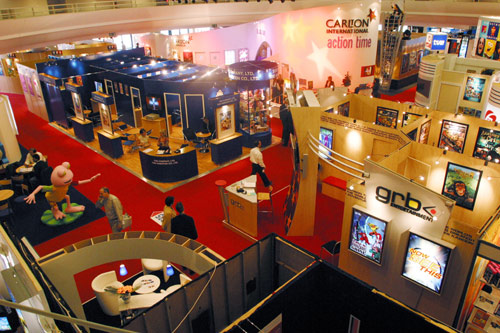 MIDEM 2010 organizers announced at a press conference in Johannesburg, South Africa, details of the events that will form South Africa's 'Country of Honour' program for the world's largest music trade fair – MIDEM.
The two-day intense focus is designed to put South African music centre stage in a way that pays tribute to those artists who forged a path for those who are currently flying the South African flag high at home and abroad – as well as giving a taste of contemporary homegrown sounds.
The program also features a music industry conference that will put South African issues and those of the continent in the spotlight – and ensure the attention and input of music industry players from around the globe.
"Being named Country of Honour at the world's biggest music market gives us a unique opportunity to open-up new markets for South African music content on a global scale, for South African musicians, producers and promoters to partner with the international world and taking our music to a broader audience," says Glenn Masokoane, Director of Cultural Development, Department of Arts and Culture, South Africa.
"It is with this in mind that we have carefully planned a full program of events that will take advantage of these opportunities as well as giving MIDEM 2010 delegates an intimate and wonderful experience of live South African music."
The Department of Arts and Culture together with the South African music industry at large is partnering with MIDEM 2010 in ensuring South Africa's Country of Honour status is maximized during the four-day annual conference which next year takes place from 24th to the 27th of January in the Palais des Festivals, Cannes.
The Country of Honour event program opens with a press conference and music industry conference at the Palais des Festivals on January 24th. It will be followed later the same day with an evening Opening Night Showcase at the renowned Martinez Hotel that features legendary South African music icons.
The following day will see South African music come alive through performances at a VIP dinner on January 25th, the highlight of which will be a tribute to Miriam Makeba under the musical direction of Themba Mkhize.
These high-profile events are not the only focus of South Africa's presence at MIDEM 2010.
Throughout the four-day music market, there will be a South African pavilion in the main exhibition area of the Palais des Festivals. This will provide a base for a number of South African music industry companies which are set to significantly bolster South Africa's presence at MIDEM 2010 and further enhance opportunities for business with outside partners.
Included in the contingent going to MIDEM will be South Africa's 'indies' under the auspices of the Association of Independent Recording Companies of South Africa (AIRCO) and Moshito. Among these is Joburg-based Essential Music, a distribution company that will be represented by its director, Nathan Adams. For Adams, participation at next year's MIDEM is an "opportunity to meet more International Labels looking for access and distribution in the South African market."
Just Music, recognized both domestically and by the international music industry community as South Africa's leading independent label, will also be making use of the South African Pavilion as will Synchro Music Management, one of the country's leading Production Music Library agents.
Says Synchro's Creative Manager, Louise Bulley, "There are many advantages to being at MIDEM 2010. One is to put South African music up there in the international arena and let the rest of the world see our potential. We can learn a lot from the international music scene and we know that what happens on the scene comes to us years later."
Other companies heading to MIDEM include Content Connect Africa, Gallo Music Group, Geoff Paynter Music Publishing, JDL Music and Select Music.
"South Africa has an extremely rich and diverse musical heritage," comments Dominique Leguern, Director of MIDEM. "We are very proud to launch this year's 44th edition of MIDEM with "South Africa at MIDEM 2010, celebrating Africa's Music" and enable all our participants to appreciate the huge scope of talented artists from this culturally diverse and rich country. South Africa also offers the international music industry a unique springboard into the Southern African market," says MIDEM Director, Dominique Leguern.
Author:
World Music Central News Department
World music news from the editors at World Music Central