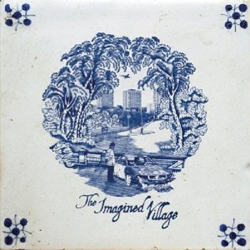 In a world where the news is constantly derived of tragic tales of war and devastating violence, it is a pleasant surprise to see artists from vastly different cultures, ethnicities and backgrounds working together to create truly beautiful and original pieces of music.
Idealistically, cross-cultural collaborations show that the people can work peacefully together to create something striking and harmoniously unique. It may be naive to think so, but music is an art form based on expression and emotion and surely it couldn't seem more adequate than when two entirely different genres, traditions and societies are brought together to express a particular similar feeling of that time?
Nevertheless, this isn't always as easy as it seems, Simon Broughton – Editor in Chief of Songlines Magazine makes a fair point, that the problem with most fusions is that they are in fact "extremely uninteresting, people somehow think that ethnic musicians plus beats will make something attractive.. That's rubbish." Broughton goes onto explain that "what makes it work is not the styles of music that are meeting, but the musicians themselves and how responsive they are to each other. It's the fact that this is so difficult, yet so inspiring that made us devote an award to it."
Yes, we may be reading too much into these collaborations and fusions; they will have, in some cases, only been created for the sake of making "nice sounding music" but I think we all want to believe that these partnerships are more than that. Apart from anything else, they bring people and audiences together and if this works well, then surely it's been a success? Furthermore, it seems bittersweet that we regard cross-collaborations and musical fusions so highly, although some pairings aren't going to work, it should be more of an everyday occurrence and less of a big deal.
The fact that it isn't however, is perhaps what makes these collaborations just so special. Following this is a collection of the top ten best cross-cultural collaborations and fusion groups of all time. You may disagree with the order, with who is or isn't in there but give it a read, give the artists a listen and let it help to make up your own mind.
1. The Imagined Village: The Imagined Village is a musical project created by Simon Emmerson, comprising of several artists of various cultures, ethnicities and faiths. Formed in 2007 to highlight the advantages of multiculturalism in the UK, The Imagined Village stands for bringing people together to create something truly diverse and spectacular. The first self-titled album, The Imagined Village, released in 2007 is a must have for any fan of World Music.
2. Transglobal Underground: Transglobal Underground is a London-based World Music fusion group. Created in 1990 and featuring members of many nationalities, they have released 7 albums to date, not including any of their remix albums. Many of their albums have also featured collaborations with other World Music artists; 'Yes Boss Food Corner' starred Zulu vocalist Thobekile Doreen Webster and the 2004 album 'Impossible Broadcasting' featured the Egyptian vocalist Hakim.
3. Afro Celt Sound System: Also formed by Grammy-nominated guitarist Simon Emmerson in 1992, Afro Celt Sound System is a wonderful exploration of Celtic music and African/World beats. Intrigued by the theory that nomadic Celts lived in Africa or India before moving to Europe, Emmerson brought members of Baaba Maal's band together with Irish musicians to see what the outcome would be. Clearly, the experiment worked and since being signed to Peter Gabriel's Real World Records label in 1996 they have sold over 1.2 million from their 5 albums.
4. Tinariwen and Tunng: You couldn't get two more different bands if you tried; Tinariwen a desert blues band from the Sahara and Tunng an experimental folk band from the UK , broke all musical boundaries earlier this year to create a remarkable piece of collaborative music. Joined together for BBC Radio 3's Late Junction show and resulting in a 10 date UK tour; both bands successfully demonstrated that language and cultural barriers weren't enough to prevent a coalition of musical forces from making an awe-inspiring debut together. Make sure to check out 'Tamatant Tilay' on YouTube.
5. Najma Akhtar and Gary Lucas: When in July, the infamous songwriter and guitarist Gary Lucas collaborated with the inspiring and traditional ghazal style singer Najma Akhtar to create 'Rishte', we were taken aback. The result was a deeply sensual and compelling compilation of blues, jazz and raga. Make sure that you have a listen to 'Special Rider Blues' the 6th track on the album.
6. Salsa Celtica: As the name suggests, Salsa Celtica are an infused hybrid of traditional Scottish and Irish artists and talented jazz, salsa and world musicians from both the UK and Latin America.Creating their own infectious style of salsa and folk, Salsa Celtica have gone onto play hundreds of festivals including Glastonbury, WOMAD and Edinburgh Hogmanay Festival. Since 1995, they have released four albums, their 3rd album 'El Agua De La Vida' reached number 5 on the World Music Chart of Europe. They are the ultimate success story of a fusion band bringing together two completely different genres of music.
7. Damon Albarn & Friends 'Mali Music': Damon Albarn,a musical legend known for his part in Blur and Gorillaz has, for the last few years, taken an interest in World Music. Beginning in 2002 during a trip for Oxfam, Albarn recorded and released the album 'Mali Music' featuring the likes of Toumani Diabaté and Afel Bocoum. 'Mali Music' is a fantastic collaboration album highlighting the success of an African/English fusion and enforcing the talents of not only Albarn but of his Malian counterparts, particularly with the song 'Sunset Coming On'.
8. Jah Wobble & the Chinese Dub Orchestra: The album, released in 2008, is a project created by legendary musician, songwriter and poet Jah Wobble and his wife – the Chinese born guzheng player Zi Lan Liao. The collaboration entitled 'Chinese Dub' consists of Wobble's regular band plus Chinese vocalists Gu Yinji, Wang Jinqi and the Pogoda Chinese Youth Orchestra from Liverpool. The fusion of different genres of music have created a tremendous composition that is both rich in heritage and culture and wonderfully diverse.
9. Nitin Sawhney – 'Beyond Skin': The critically acclaimed composer and producer from Kent has won many awards for his contribution to World Music. With 7 albums to date, Sawhney has collaborated with several different World Music artists including Natacha Atlas and Anoushka Shankar and Ojos De Brujo. His greatest album so far is his 1999 breakthrough album 'Beyond Skin' exploring the issues behind Nuclear Weaponry and Identity as an Indian male in Britain. The album features the likes of Hussain Yoosuf, Sanchita Farruque and the nephews of Nusrat Fateh Ali Khan.
10. Jayme Stone and Mansa Sissoko: When Jayme Stone decided to travel to Mali in 2007, he expected to gain an understanding of the banjos roots and history. What he actually came home with however, was an in-depth insight into African music and friendships that would ultimately lead to the release of Stone's first folk-griot fusion album. His collaborations with the "walking encyclopaedia of Malian songs" Mansa Sissoko, a griot player from Bayela resulted in the 2007 'Africa to Appalachia'. The album also features guest appearances from Casey Driesson, the legendary ngoni master Bassekou Koyate and Katenen Dioubate. Simplistic in nature 'Africa to Appalachia' is a sublime understanding of two separate cultures where Stone became more "attuned to the communal aspect of making music".