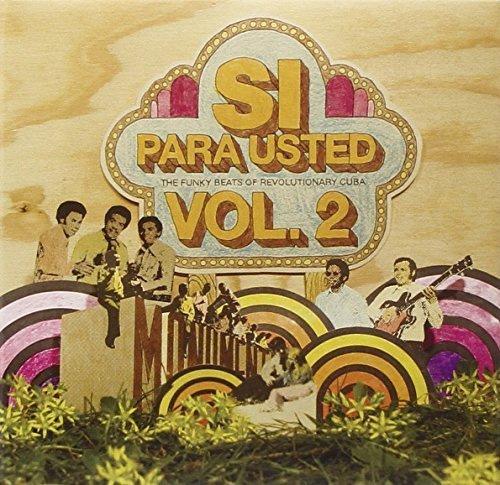 The Cuban music compilation Si Para Usted: The Funky Beats of Revolutionary Cuba, Vol. 2 was released recently on Waxing Deep Records. To find out more, World Music Central's Angel Romero interviewed Dan Zacks, the Canadian DJ and record producer behind the project.
The first volume of the series featured well-known Cuban artists. This new volume includes musicians that are less familiar outside of Cuba. How did you find out about them?
Foremost, I spent a number of sweaty afternoons in Havana searching through people's record collections for albums I didn't recognize. This led to my discovery of the Cuban festival compilations from which several of the tracks on vol. 2 originate.
One of the benefits of releasing a compilation of Cuban music is that collectors worldwide take it upon themselves to demonstrate how foolish you are for having omitted the great Cuban music they know about and you don't (but should). I learnt about a handful of great tracks this way, and I'm very grateful for people's willingness to share their secret records, even if I obviously don't believe in keeping music secret.
Where and how did you get the recordings?
An advantage of dealing with a totalitarian Communist country is that many things are conveniently centralized. Thus, obtaining the masters for the tracks included on vol .2–every track comes from the original master tape–was simply a matter of finding the right people to harass both at EGREM and the archive that houses EGREM's masters. To be fair, EGREM has always been very helpful in this regard.
Of all the material available, why did you choose these specific artists?
My primary criterion was quality of music. There may be an artist whose music fits better into the narrative I attempted to convey or whose music was more significant politically, but Waxing Deep is about good music above all!
Beyond quality, I wanted to produce a compilation that was eclectic enough to demonstrate the diversity of music created in post-revolutionary Cuba. I also included two Los Barba tracks because I found their story so compelling–a massively popular band that released no LP and suffered a tremendous tragedy that was, at least on one level, a consequence of the inefficient bureaucracy that ran Cuba's music industry.

Which tracks are your favorites?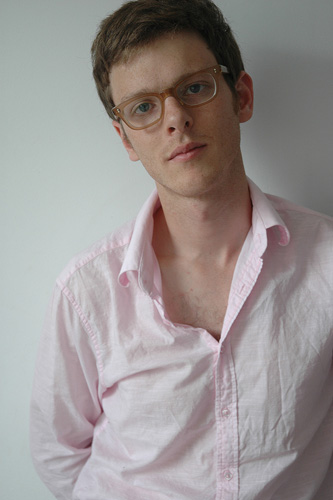 The Combo Los Caribe track is my favorite for its sheer creativity. These were extremely talented amateur musicians, forgotten as far as I can tell in Cuba and never known abroad, who managed to make a massively funky son that is somehow also a trippy spaghetti western theme. Ennio Morricone would be proud.
How was the licensing process?
When you license music you first have to ascertain who owns the rights to it This can be extremely difficult and time-consuming. Not so in Cuba. Being a Communist country, the government owns the entire EGREM catalogue. Anything you want to license, they own; the musicians are not party of the equation.
However, EGREM has never seemed at all interested in how a licensee might present or use their catalogue. As far as I can tell, EGREM really cares only about getting as much hard currency from as many licensees as they can. In the end, the only issue was the licensing fee, which we eventually agreed upon.
How are you distributing the Wax Deep catalog?
I have one distributor in Canada–FAB, and several in the US, including Light in the Attic. Distribution seems somewhat academic these days, as a good portion of my sales are online and digital. In case there's any doubt, this is not a money-making venture; I'm fortunate to break even. If I didn't have a primary job, Waxing Deep would not exist.
Do you know of any plans to re-release the full albums?
I've thought about it, but to be candid there are very few albums that I enjoy listening to end-to-end. Even the infamous Los Yoyi LP, which has been reissued in Japan, has some duds on it. The reissues would be even greater niche products than the compilations and therefore even less viable financially. Besides, with several notable exceptions, most of the tracks on the compilations come from LPs that are still relatively inexpensive. For example, if you want a Los Brito LP you could buy one from eBay for about $50. That's probably what I would have to charge for each reissue of the album if I wanted to make back the cost of manufacturing them.
This compilation series is connected to your radio show. Tell us more about Waxing Deep.
Waxing Deep began in Montreal in 2000 as a program dedicated to sharing music from the jazz and funk spectrum (loosely defined). It was through playing Cuban records on Waxing Deep that I realized how much interest there was in having the music made more accessible. Waxing Deep continued until 2008, at which point a relocation to Toronto and the start of my legal career put the show on hiatus. I plan to restart, but it will take a while yet.
Aside from your radio background, when and how did you become interested in international music?
Before deciding that there was a better future for me in law, I worked as a record dealer and a DJ. That involved immersing myself in the world of obscure music, from Canada and abroad, and then sharing it–often to a vacant or less than appreciative dancefloor. Cuban music interested me particularly, both because the idea of Communist funk is very compelling and because Quebec, where I lived for about five years, is one of the few places outside of Miami and former Soviet Bloc countries where you can find Cuban records.
Are you planning additional compilations for the label?
I've begun the research and initial licensing work for a compilation of Israeli jazz, funk, and psych. There's a lot of very good music from Israel that remains under the radar, despite the really interesting circumstances of its creation.
Buy the CD or MP3 download:
Author:
World Music Central News Department
World music news from the editors at World Music Central