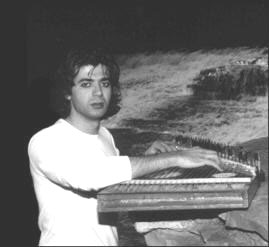 WOMAD and The Tower Festival have come together to bring a unique World Music experience set in the historical grounds of the Tower of London on 19th & 20th September, 2009. WOMAD will be bringing with it the crème de la crème of world music artists, workshops offering its audience the opportunity to discover what makes the artists tick, and of course the signature flags adding the finishing touches to a WOMAD festival. Interval DJs, Mr Benn and Eric Soul, will be keeping the rhythm grooving so that the music never ever stops!
Saturday 19th September will see performances from the legendary Khaled, the quirky Imagined Village (featuring Eliza and Martin Carthy, Chris Wood and Billy Bragg) with other special guests to be announced, the drumming sensation that is Dulsori, Paprika Balkanicus- bringing the best of the Balkans to the Tower and Nathan Flutebox Lee & the Clinic – the beatboxer and flutist extraordinaire.
Sunday 20th September brings an exclusive London performance from the groundbreaking improvising sound clash of The Bays/The Heritage Orchestra/Simon Hale/John Metcalfe supported by the legendary Tony Allen. Siyaya – the most colorful and most enthusiastic Zimbabwean musicians and dancers will open the Tower festival on Sunday. Abdullah Chhadeh & Syriana- A musical dialogue between Eastern and Western worlds and Justin Adams & Juldeh Camara – bringing a vibrant fusion of Western rock and traditional Gambian music are also on Sunday's amazing line-up.
Buy recordings by the artists:
Author:
World Music Central News Department
World music news from the editors at World Music Central