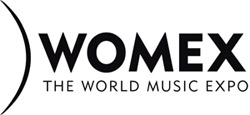 WOMEX announced today a special, exclusive event for the Opening Concert – the Great Nordic Night, presented in association with the Danish Folk Council. The event will take place Wednesday, 28 October 2009 at 20:00 at Copenhagen Concert Center (Koncerthuset)/Studio 1. Koncerthuset is Danish Broadcasting's newly-inaugurated concert hall. All WOMEX delegates are invited, and some tickets will be sold to the public.
In the Great Nordic Night, an all-star Nordic band will take to the stage with artists from Denmark, Norway, Sweden, Finland, the Faroe Islands, Samiland and Greenland. Danish fiddler Harald Haugaard has created and directs this exclusive concert experience.
Traditional Nordic music continues to live and develop. It constitutes part of the common as well as the individual identity in Nordic culture, and it exists to this day in its authentic forms such as Sami yoik, Danish sonderhoning and Swedish kulning as well as in updated contemporary versions.
The Great Nordic Night tells the tale of the life, history and nature of the Nordic peoples through music, song and light, and the concert introduces the multiplicity, the shades, not to mention the force of ancient Nordic music in a modern tone. The bedrock on stage is The Great Nordic Band, counting some of the very best musicians on the current traditional and contemporary Nordic music scene, including Roger Tallroth (guitar), Ragnhild Furebotten (violin) and Tapani Varis (bass).
The band will back a number of outstanding vocal and instrumental soloists such as Norwegian Hardanger fiddle player Annbjorg Lien, Faroese singer Eivor, and the Swedish trio Frifot.
The concert is uniquely created and produced for the WOMEX 09 Opening in Copenhagen by Danish fiddle player Harald Haugaard in cooperation with the Danish Folk Council.
The Great Nordic Band includes Ragnhild Furebotten (Norway) fiddle | Olli Kari (Finland) accordions | Esko Järvelä (Finland) viola | Jonas Simonson (Sweden) flutes | Hanna Wiskari (Sweden) saxophones | Roger Tallroth (Sweden) guitars | Krister Jonsson (Sweden) electric guitar | Rasmus Zeeberg (Denmark) mandolins | Tapani Varis (Finland) bass | Sune Rahbek (Denmark) percussion | Anders Löfberg (Sweden) cello
Features soloists: Helene Blum (Denmark) vocals | Eivor (Faroe Islands) vocals | Hallgrim Hansegard, Frikar Dance Company (Norway) dancer | Johan Hedin (Sweden) key harp | Johanna Juhola (Finland) accordion | Annbjorg Lien (Norway) Hardanger fiddle | Rasmus Lyberth (Greenland) vocals | Wimme Saari (Finland) vocals | Peter Uhrbrand (Denmark) fiddle | Frifot (Sweden) with Lena Willemark vocals | Per Gudmundson violin | Ale Möller mandola
Author:
World Music Central News Department
World music news from the editors at World Music Central