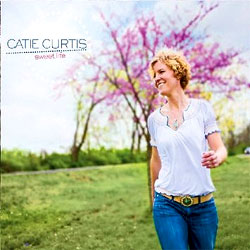 In the fall of 2008 Catie Curtis released the critically acclaimed Sweet Life (her ninth recording), an album dedicated to Lynne Ramsdell, the neighbor who gifted a 15-year old Curtis with her first guitar and traced out the first steps of Curtis' life path. Throughout the fall of 2008 and the beginning of 2009 Curtis toured Sweet Life, began a youth music endowment ("Aspire to Inspire") and gave away guitars to underprivileged youth, and in January 2009 performed at the Human Rights Campaign's official Obama inaugural ball beside LGBT icons Melissa Etheridge and Rufus Wainwright.
After a year of amazing, life-changing experiences, it's no wonder Curtis was itching to jump back into the studio to try something she'd never done before: make a string band album. "While I grew up influenced mostly by rock and pop-oriented singer/songwriters, I have spent the last fifteen years touring in the Americana/roots music scene, playing many festivals that include bluegrass and old-time string bands. I developed a passion for that sound, and so I have toured with mandolin, fiddle and acoustic guitar accompanists a lot over the years. This is the first time I've taken it in to the studio. I thought it would be neat to try this instrumentation out on a handful of cover songs that I love, as well as a few of my most requested tunes that call out for a more rootsy production style. Of course it helps that I'm signed to Compass Records, owned by a GRAMMY Award winning banjo player and a top bluegrass producer, both of whom worked to make this CD really special," says Curtis.
Over the years, Curtis' many fans have requested stripped down versions of her classic songs, capturing the spirit and intimacy of her live shows. With Hello Stranger, Curtis achieves that career goal. The album, recorded in Nashville, features Curtis in the company of a select group of Nashville all-star pickers including Stuart Duncan (fiddle, mandolin), Alison Brown (banjo), Todd Phillips (bass), George Marinelli (guitar/mandolin/dobro), and Kenny Malone (percussion) on re-workings of some fan favorites as well as a few choice covers.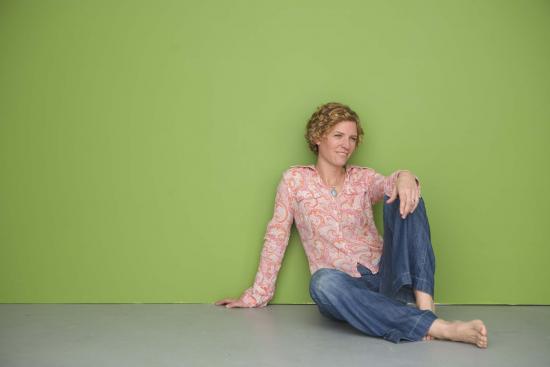 Guests Darrell Scott and Mary Gauthier dropped by for vocal appearances on several cuts, and the resulting album is reminiscent of Steve Earle's Train A Comin' project in its intimacy, and shows a side of Curtis' musical persona never before captured on CD. Highlight tracks include the Curtis chestnut "My Dad's Yard", the title track "Hello, Stranger" (featuring a duet with Gauthier) and a cover of the Cat Steven's classic "Tuesday's Dead."
When the singer/songwriter movement boomed in the mid-1990s, Catie Curtis was at its core. A veteran artist with a 15-year career, Curtis has recorded ten solo albums and has toured with the Lilith Fair as well as Dar Williams and Mary Chapin Carpenter. Her songs have appeared in numerous television shows (Dawson's Creek, Felicity, Grey's Anatomy and Alias) and independent films (500 Miles to Graceland, A Slipping Down Life). In 2006, Curtis and Mark Erelli won the Grand Prize in the International Songwriting Competition for their song, "People Look Around", a song written in response to Hurricane Katrina. Curtis makes her home in Boston with her partner and their two daughters.
Buy her CDs and MP3s:
Author:
World Music Central News Department
World music news from the editors at World Music Central